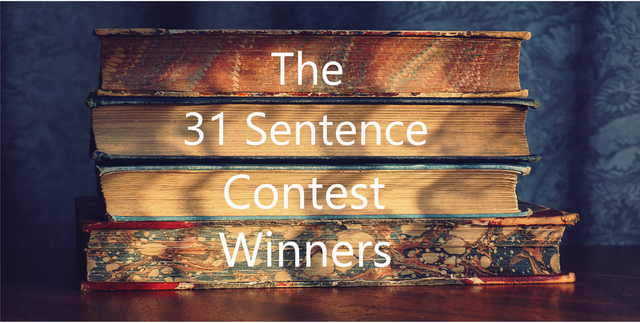 ---
---
We had three entries this round:
(1) @wakeupkitty - What Matters
(2) @free-reign - Diversity and the Niche
(3) @oivas - Inspiration
---
If you did not know, I'm not a Trump fan. I think he has been incredibly destructive. That piece-of-doggy-poo has rolled back regulations on our drinking water so that he and the cronies he works with can profit.
I'm not down with this stupid wall, nor for kicking out "illegal" "aliens." First, we must look at and accept the fact that the Europeans (along with some others, but most Europeans) have stolen the land away from the people who were already here in "America." They, those ignorant people who don't care about other people's land rights, should be the very first ones to be kicked out if there is going to be any kicking out. Trump would be the very first one I'd kicked out.
For those that do not know, the American constitution was drafted alongside the Indiginous people of this land we have come to know as America.
Way too many innocent black people are being killed by police. Way too many black people are being sent to prison for non-violent crimes, something as harmless as smoking a joint. Slavey never went away; it only went more underground. If people don't see it and are programmed not to see, then the problem will never be fixed and the powers at be can go on operating their businesses as usual.
I really don't care if you're bi, stright, gay, transgender, or whatever. That shouldn't have an effect on basic human rights - but it does. People are kicked, ridiculed and such for being who they are. Very disturbing.
Gund control. People will always find ways to kill other people. Weapons are everywhere. Yes, there needs to be some level of protection in place so that those with ill intent can't cause a lot of harm by getting their hands on a powerful weapon. However, I'm not for letting the government have all of the guns either. In fact, those are the very people who shouldn't get a right to have a gun until they have dealt with their own trauma.
---
---
Now for the judging. How the wheel turns...
---
---
---
---
First Place
@free-reign - Diversity and the Niche
Second Place
@oivas - Inspiration
Third Place
@wakeupkitty - What Matters
p.s. @free-reign expressed his want of splitting his winner share of SBI between the other two winners and it shall be respected.
---
---
---
---
Round 11 is out. Come stop by if time permits.
---
---
Previous Contest Weeks: Entries and Winners
---
---
Steemit sites I support and/or delegate to.
Other sites I support