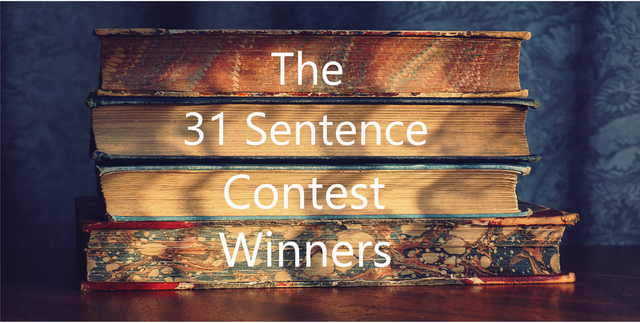 ---
---
We had three entries this round:
(1) @oivas - The Curse
(2) @free-reign - Wild Dear
(3) @wakeupkitty - It's Crystal Clear
---
Before the judging...
Thanks to @alnhart for the use of your photo.
I enjoyed the light-heartedness of this week's entries. I kind of felt like a child again.
When I saw this picture, it immediately reminded me of Uncle Iro, from "Avatar: The Last Airbender and The Legend of Korra," in the spirit guiding Korra along her journey. Uncle Iro is one of my most favorite characters ever. In his advanced years, he works his way toward the light and helps others see the light for themselves.
This mystical creature reminds me of that world. So peaceful.
---
---
Now for the judging. Well written stories - I'm pulling out my hair trying to decide.
---
---
---
---
First Place
@free-reign - Wild Dear
Second Place
@oivas - The Curse
Third Place
@wakeupkitty - It's Crystal Clear
---
---
---
---
Round 14 is out. Come stop by if time permits.
---
---
Previous Contest Weeks: Entries and Winners
---
---
Steemit sites I support and/or delegate to.
Other sites I support