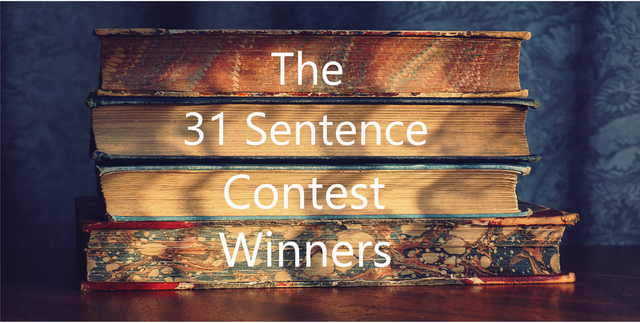 ---
---
We had three entries this round:
(1) @owasco - A Piece of Cake
(2) @deirdyweirdy - Broken
(3) @free-reign - I Can Do That... Right?
---
Haha! 30 sentences. This is proof that humans make mistakes. Please, don't tell anyone. She, the Strength card in the Tarot deck, hid away from me this round. Funny, now that I think of it, @free-reign's entry revolved around the idea of strength. Maybe he knew what card was missing from the deck... ;-) or, maybe she was speaking to him.
Steempeek is broken at the moment. I don't remember the last time that I wrote in steemit's editing program. It seems so yesterday. lol
I do hope all of your holidays went well. One of the best things that I did was go to a gathering on the first of the year. It was awesome. So much Korean food to choose from. I met some new people. I drank the wine that people brought over because they couldn't finish it from the night before. Oops. I had too much when I decided to down two more glass just as I was walking out of the door.
It's nice to know that you all still found the time to write for this contest. With all of the other choices out there, I know it is tough. Thanks for showing up.
I'd like to know if you guys like this section or if I should I skip it and get straight down to the winners. Let me know what you think if you have some thoughts.
---
Now for the judging.
---
---
---
---
First Place
@deirdyweirdy - Broken
Second Place
@free-reign - I Can Do That... Right?
Third Place
@owasco - A Piece of Cake
p.s. @free-reign expressed his want of splitting his winner share of SBI between the other two winners and it shall be respected.
---
---
---
---
Round 8 is out. Come stop by if time permits.
---
---
Previous Contest Weeks: Entries and Winners
---
---
Steemit sites I support and/or delegate to.
Other sites I support