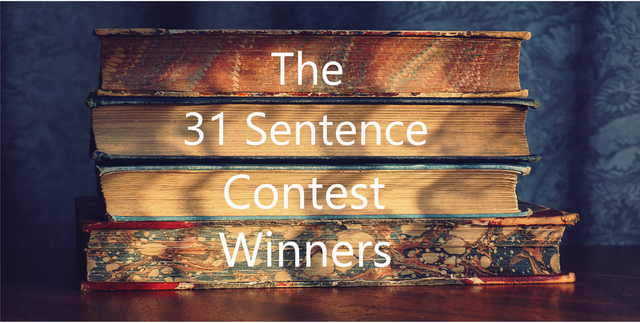 ---
---
We had four entries this round:
(1) @owasco - Push Back Now
(2) @carolkean - Miss Diode Strikes Again
(3) @free-reign - Purpose in Life
(4) @justclickindiva - Thank God it is Lunch Time
---
This prompt came from the days when I was much more into the conspiracy world. For the last few years, it hasn't been my main focus at all. I kind of got mad at the libertarian community when I showed them evidence that the Trivium and Quadrivium came out of Afrika. Of course, they came at me with "But the words didn't start to appear until the Carolingian Renaissance; therefore, the Afrika people couldn't have discovered it."
Umm... Okay, but they made pyramids far beyond what we can today and they just through that stuff together without understanding the basic tools of learning? And they did a bunch of stuff that isn't taught in most history books. I can agree, they may not have used this learning tool by the name it was later called but to say that they didn't have an understanding far beyond what the typical western mind does understand is a bit silly. I care not about the name it is/was called. The thing that truly matters to me is where the art came from.
The Trivium that they, the libertarian groups, teach is either/or thinking or what can also be called Western thinking. If taken further, the Trivium is also used in both/and thinking, commonly referred to as Eastern thinking or even holistic thinking.
One of the best explanation of the difference comes from Bruce Lee's book "The Warrior Within: The Philosophies of Bruce Lee."
I tend to do that, get mad at something or someone and drop everything because my interest all of a sudden vanishes. So weird I am.
I've been struggling to find that passion for learning that I had for a good five years. I'm dealing with a lot of stuff and/or not dealing with a lot of stuff - depends on the day, week, year really.
As for the other topics in the prompt, these things are really happening, whether we acknowledge them or not. There are wealthy people who seek to control every aspect of the our lives, the 99% who aren't fortunate enough to be born into money. This is my opinion anyway.
---
Now for the judging. Honestly, it was extremely hard to choose a winner this round. I got stuck.
---
---
---
---
First Place
@carolkean - Miss Diode Strikes Again
Second Place
@owasco - Push Back Now
Third Place
@free-reign - Purpose in Life
p.s. @free-reign expressed his want of splitting his winner share of SBI between the other two winners and it shall be respected.
---
---
---
---
Round 9 is out. Come stop by if time permits.
---
---
Previous Contest Weeks: Entries and Winners
---
---
Steemit sites I support and/or delegate to.
Other sites I support