We should probably be stacking
As the days go by we are getting closer and closer to the entire supply of bitcoin being out there.
If people start HODLing them, there may not be many left to pick up once the supply shuts off.
Though I won't around for that date: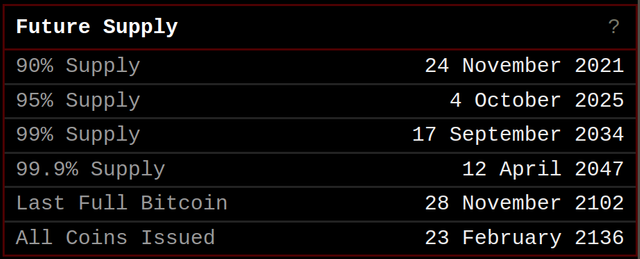 (Source: https://twitter.com/BTCSchellingPt/status/1219210634669150209)
I wish the supply was capped right now to be honest, but I guess this isn't too bad either.
Lets hodl and watch the new supply coming into the market dwindle.