I keep hearing all about a new price model
It's called a stock to flow model.
I guess it is used to price precious metals and it is pretty accurate, and lately is being used to price bitcoin.
It looks like bitcoin follows it pretty well: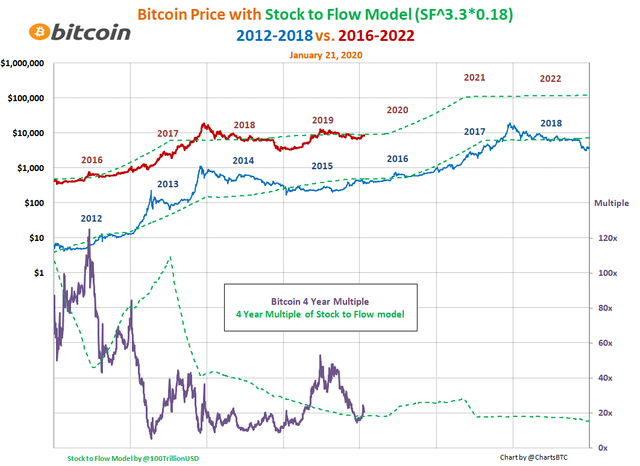 (source: https://twitter.com/ChartsBtc/status/1219652559381483525)
Is this just a fluke or is it going to keep up?
It looks great so far.
And it looks like it is predicting about $100k by end of 2021.
Not enough for McAfee, but enough for me!