#bitcoin
In todays show: Bitcoin returns dwarf investor expectations, It appears YouTube are banning videos once more, The UK is going to start tracking Crypto transactions including Bitcoin, Does Peter Schiff losing his Bitcoin reveal shortcomings in the technology… and finally we pay tribute to a pioneering Bitcoin developer who has sadly passed away.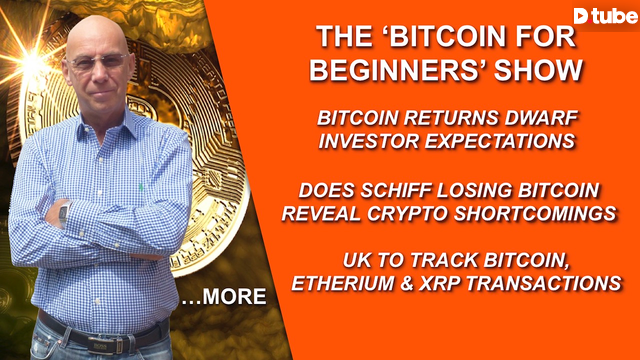 ---
BTC returns dwarf investor expectations:
https://bitcoinist.com/how-bitcoin-re...
Youtube videos being banned again:
https://decrypt.co/17153/youtube-bans...
UK to track crypto transaction:
https://www.crypto-news-flash.com/uni...
Does Schiff losing BTC reveal crypto shortcomings:
https://bitcoinexchangeguide.com/does...
Pioneer BTC dev passes away:
https://bitcoinmagazine.com/articles/...
TWEETS
German negative rates:
https://bit.ly/2REV18K
Central Banks explore digital currencies:
https://bit.ly/2tuE215
Familiarity breeds investment:
https://bit.ly/36iT8DT
BTC & crypto not illegal in India:
https://bit.ly/2NJGLdB
Return Phils 14.2btc Campaign:
UK Bitcoin Master Interview:

Donation site:
bitcoinstolen.com
Monday's Live Show: