It felt like RECEIVING A LONG AWAITED Christmas gift when I was a kid, honestly speaking.
I thought it would still take a bit longer for me to be able to have one of these.
THE card IS free, you just need to be a XAPO USER, and install their APP . EASY! Let me know if you have any questions, I will be more than happy to help you out.


It is definitely the sexiest card i've ever had. Not to say the worthiest and most useful, technologically speaking.
I was chosen to be one of the few to try this Bitcoin Debit card, here in Brazil. 🎉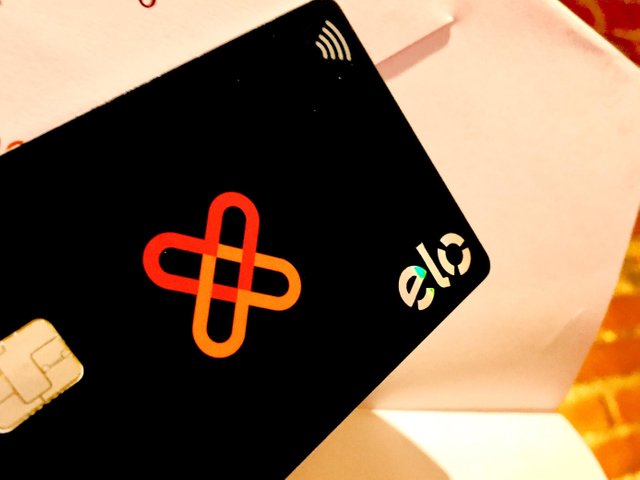 So stylish!

Pioneering takes time, but recognition comes slowly. For now, I will only be able to use for testing purposes, so the maximum amount I can transact per month is around 5 dollars.

It's an international debit card 💳 to be used in the credit functionality. The debit is made from your Xapo account automatically, you just need to convert the BTC prior to purchase, which is good, because you decide when to transfer and also have the oppotunity to check the proper rate.
There are no extra fees for using the card, no annual fees or anything like that.


If you wanna give it a try, it is free, so I would recommend checking it !
INSTALL XAPO APP TO GIVE A STEP INTO YOUR FUTURE
#WELCOMETOTHEFUTURE
#FUTUREISNOW
#HAPPY2020
#FROMSTEEMTODINNERTABLE
#XAPO
#XAPOBRASIL
#BITCOIN
#BITCOINCARD
---
---
---
🇧🇷 🇵🇹
Parecia receber um presente de Natal muito esperado quando eu era criança, falando honestamente.
Eu pensei que ainda demoraria um tempo para eu poder ter um desses.
ESSES cartões são gratuitos, você só precisa ser um USUÁRIO XAPO e instalar o aplicativo. FÁCIL!
Deixe-me saber se você tiver alguma dúvida, terei o maior prazer em ajudá-lo.
É definitivamente o cartão mais sexy que eu já tive. Para não dizer o mais valioso e mais útil, tecnologicamente falando.
Fui escolhido para ser um dos poucos a experimentar este cartão de débito Bitcoin, aqui no Brasil. 🎉
Tão estiloso
Pioneirismo leva tempo, mas o reconhecimento vem lentamente. Por enquanto, só poderei usar para fins de teste; portanto, o valor máximo que posso negociar por mês é de cerca de 5 dólares.
É um cartão de débito internacional 💳 para ser usado na funcionalidade de crédito. O débito é feito automaticamente da sua conta Xapo, basta converter o BTC antes da compra, o que é bom, porque você decide quando transferir e também tem a oportunidade de verificar a taxa adequada.
Não há taxas extras pelo uso do cartão, nenhuma taxa anual ou algo assim.
Se você quiser experimentá-lo, é grátis, então eu recomendo conferir!


INSTALE O APP DA XAPO E DE UM PASSO NO FUTURO!
UM SATOSHI DE CADA VEZ!
#BEMVINDOAOFUTURO
#OFUTUROAGORA
#FELIZ2020
#FROMSTEEMTODINNERTABLE
#XAPO
#XAPOBRASIL
#BITCOIN
#BITCOINCARD