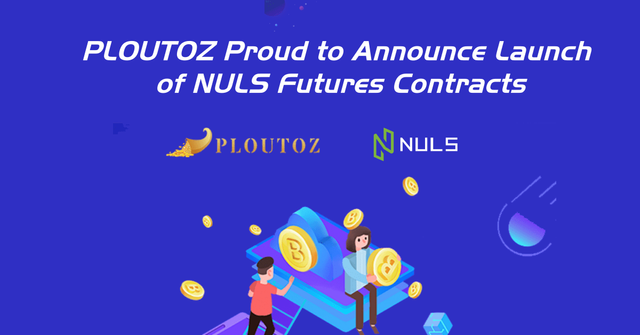 In order to meet the demand of our users, the full currency derivative platform has developed a new opportunity for users to initiate a NULS futures contract. Everyone can go on the PLO(plo.one) platform for relevant contract transactions.
NULS is a customizable blockchain infrastructure and a global open source enterprise-level blockchain solution. It is committed to building a multi-chain parallel, value-based blockchain ecosystem.
NULS2.0 provides a comprehensive blockchain solution that minimizes the threshold of blockchain technology, supports multiple programming languages, and can customize any blockchain system you want.
For more information, you can visit our website: nuls.io
Note: Digital assets are innovative investment products with large price fluctuations and high investment risks, we expect you to have a comprehensive understanding of digital assets, be able to reasonably judge your investment risk profile, and make investment decisions prudently prior to investing.