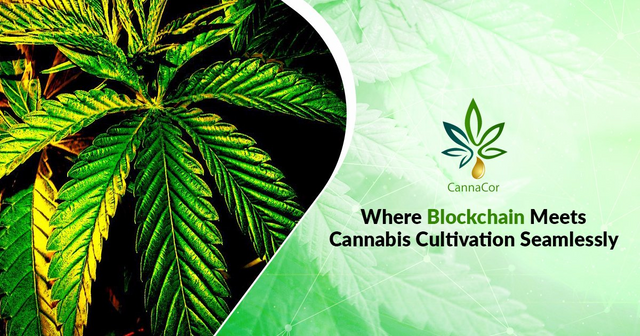 Almost everyone knows of cannabis, but majority of the people do not realize that the product can be used for more than recreational purposes. Medicinal cannabis has a lot of health benefits that assists people who need urgent medical attention. There are various methods of acquiring cannabis, most of which are from illegal black markets. Fraudulent individuals have often taken advantage of the masses and distributed cannabis, which is of low and risky quality.
Many people tend to purchase and consume this illicit cannabis without realizing that the product could have fatal consequences, including severe addiction or even death. The only cannabis which is of great quality and healthy for consumption should be from a certified medical cannabis clinic. In today's article, I am going to introduce to you a project which is going to solve all of the issues affecting the medicinal cannabis industry globally.
THE CANNACOR SOLUTION.
══════════════════════════════════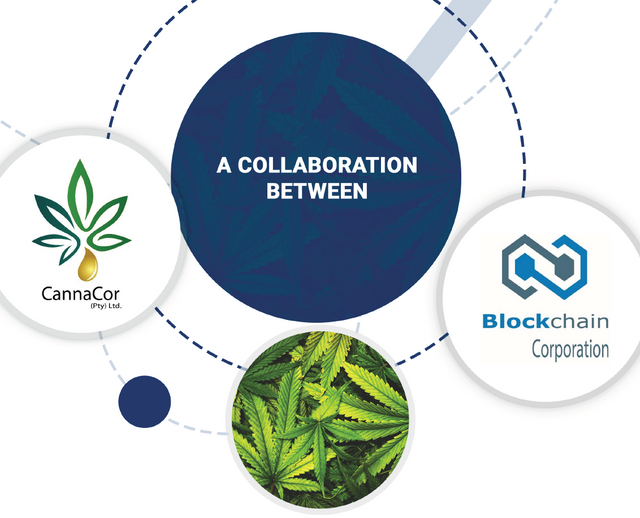 Cannacor is a company which has been authorized and licensed to produce medical cannabis and cannabis by-products in the country of Lesotho. The main objective of this innovative project is to incorporate the latest and state of the art technologies to become the number one producer of medicinal cannabis and supply cannabis flowers and extracts to thousands of patients, hospitals, governments, physicians, and researchers all around the world.
Blockchain incorporation.
══════════════════════════════════
One of the technologies that Cannacor is looking to implement is powerful blockchain technology. Blockchain is well known for its countless advantageous principles that solve real-world problems plaguing almost every other industry in the world. Cannacor is going to incorporate blockchain for cannabis life cycle and supply chain management.
The blockchain corporation will do this by situating itself as an early adopter and implementer of a blend of blockchain and Hyperledger technologies to deal with the medical cannabis generation lifecycle and supply chain.
With blockchain technology, traceability of the medicinal cannabis is going to be heightened. The Cannacor platform will enable tracing back of illicit cannabis back to where it came from as well as where it was distributed to. Cases of patients suffering from health issues or even dying due to the consumption of low-quality medical cannabis will, therefore, be eliminated.
Blockchain technology is also associated with decentralization, which is one of its strongest and most beneficial principles. In the Cannacor project, blockchain is going to ensure there is complete transparency in the decentralized data recording. The supply chain record is therefore guaranteed to be transparent, safe, verifiable, and, most importantly, unchangeable.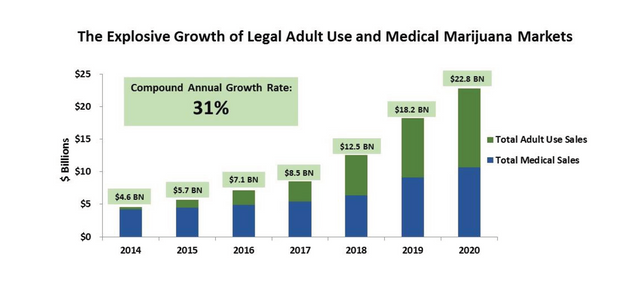 Medical cannabis suppliers and clinics will, therefore, be able to acquire quality medical cannabis and cannabis by-products from a platform that is all about making the entire medical cannabis distribution as convenient as possible. It doesn't matter where a client is located in the world; the power of blockchain is going to make cross border payments possible and inexpensive.
CONCLUSION.
══════════════════════════════════
The medical cannabis industry is one of the largest in the world, and it is such a relief finding a platform where patients who are in dire need of the product and by-products, can acquire them so easily. The Cannacor project is about to save a lot of lives all around the world with their quality medical cannabis products, and I cannot wait to be part of such an amazing project.