Can you estimate the price and trust your estimate? Will you be lured to 100 SP?
In that case, read immediately this article от @aggroed. There is nothing less than 100 SP for the most accurate estimate of the BTC and STEEM price at the time of the BTC halving.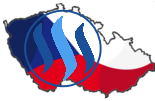 Umíte odhadnout cenu a svému odhadu věříte? Necháte se nalákat na 100 SP?
V tom případě si okamžitě přečtěte
tento článek
od
@aggroed
. Nejde o nic menšího než o 100 SP za nejpřesnější odhad ceny BTC a STEEM v době půlení BTC.