This prediction is something that I dare not bet, logically it is my personal opinion, since there are people considered experts in cryptography, especially in BTC, they with the authority that grants their knowledge and cryptographic studies make predictions that arrive to surprise both experts and newbies, reaching the highest expectations around the price of BTC.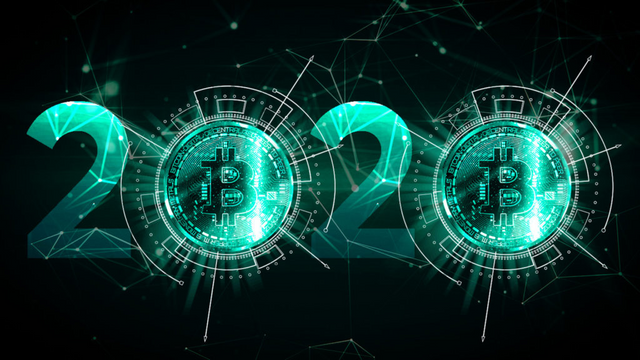 Fuente
I began to listen to cryptocurrencies just two years ago, at this time I have tried to understand the behavior of the market, not by careful observation or study of it, but rather reading "scholars" or "gurus" in cryptographic matters, some more credible than others but all very passionate about this new form of economy.
Predictions.
Trying to predict the future is not something simple, knowing where we will be in four years is very difficult to say, but since it is numbers, it is said that mathematics is accurate and infallible, which leads to many "experts" in the Mathematical calculations to study patterns that are capable of repeating, in order to try to make calculations that allow them to risk predicting the price of a given currency, in a given year.
In my opinion, (without knowing much about the market) I believe that the crypto market has proven to be very capricious and unpredictable, and today 2020 has baffled and confused many experts in this area, and that it doesn't matter the studies on which they base their BTC predictions behaves capriciously and does not seem to be predictable.
The truth of all is that no matter how respectable, accurate, serious or even irresponsible the predictions are, we all seem to be waiting for these predictions to come true in this way, as my brother says "to scare poverty" .
Without further ado I will refresh some ambitious permissions for BTC this year 2020, you will draw your own conclusions, according to your personal criteria:
Antoni Trenchev, co-founder of Nexo, said in this interview to Bloomberg that BTC could reach $ 50,000 this 2020, something we have to Wait to see if it happens.
For Tim Draper, the price of Bitcoin can reach a wonderful sum of $ 250,000. In a Interview conducted by BockTV Draper said this could happen between 2020 and 2021.
---
Conclusions
There are different predictions for this 2020 that place the price of BTC in different ranges, there are those who place it at $ 22,000, $ 32,000, $ 75,000, there are even the most conservative who think that Bitcoin will maintain the tendency it brings to be between $ 6,000 and $ 14,000, of course we cannot fail to mention the famous prediction with promise included of McAfee who places the price of Bitcoin at $ 1Million for this 2020.
All these predictions are based on the "halving" that will occur this year approximately in May, this action will reduce by half the rewards and the amount of BTC that each block produces taking them from 12.5 BTC that currently produces to 6.25 BTC .
Let me know your opinion and your personal prediction!
What price will BTC reach this 2020?
What is your opinion of the predictions?
---
PROJECT #HOPE An Initiative to give hope!
---
Partners supporting my work:
---
Visit our website

---