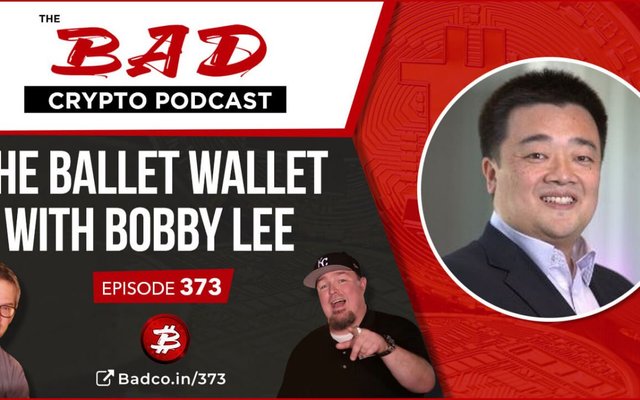 With blockchain technology past its infancy and beyond the toddler years, more people are finding ways to bring these budding adolescents into the mainstream. I guess that's one way to look at it. We've got a bunch of teenagers running around trying to be rocket scientists.
One such entrepreneur is Bobby Lee. While he's no relation to Bruce Lee, he is brother to Charlie Lee, and he's come out with what he claims to be the world's first multicurrency non-electric physical wallet. It's called Ballet and it's looks like a very thick credit card that acts as offline cold storage.
But first we'll go down the rabbit hole of decentralized social media as we welcome Christopher Kramer of SoMee.social to the mic. You've heard us talk about this site and how they are rewarding users for posting and upvoting content on previous episodes. Today Chris will share more about how it works and why sites like this are so important to empower users.
It's not quite The Jetsons but still a long way from The Flintstones. So let's yabba-dabba-do it with episode #373 of The Bad Crypto Podcast.
https://badcryptopodcast.com/2020/02/24/the-ballet-wallet-373/