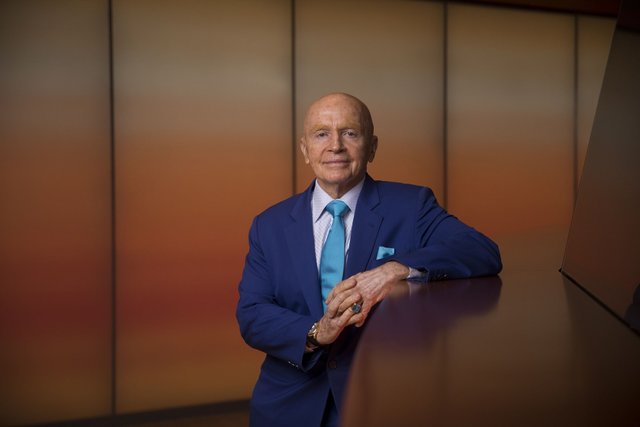 (Bloomberg) -- Veteran investor Mark Mobius says that gold's set to push higher, potentially topping $1,500 an ounce, as interest rates head lower, central banks extend purchases, and uncertainty surrounding geopolitics and cryptocurrencies fans demand."I love gold," Mobius, who set up Mobius Capital
It's nice to see someone in the mainstream media recommend 10% gold in a portfolio. I prefer a bigger percentage of closer to 30 %.
I'm surprised that they don't mention anything about having some exposure to the cryptos.
I also think silver would be a good idea right now if the economy is booming, as they say, then silver should be in high demand.
I'm no investment advisor and I'm just sharing what I like to do!
Source of shared Link
---

Thank you for reading my blog and have a great day!