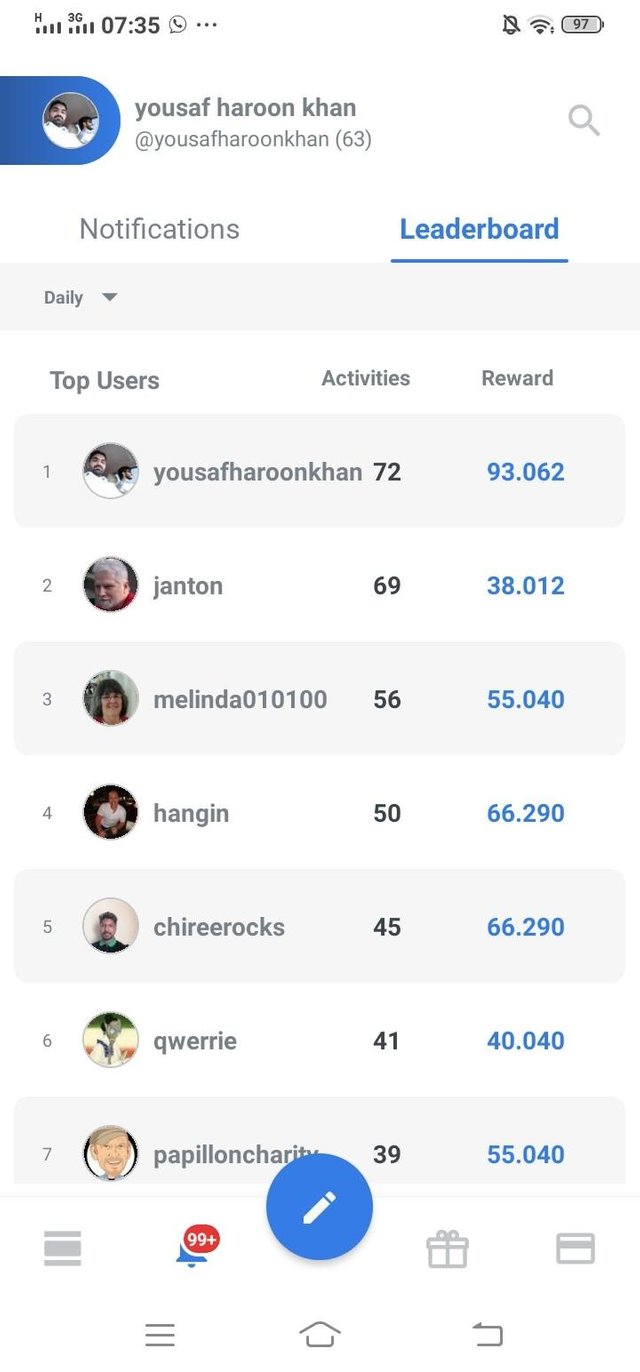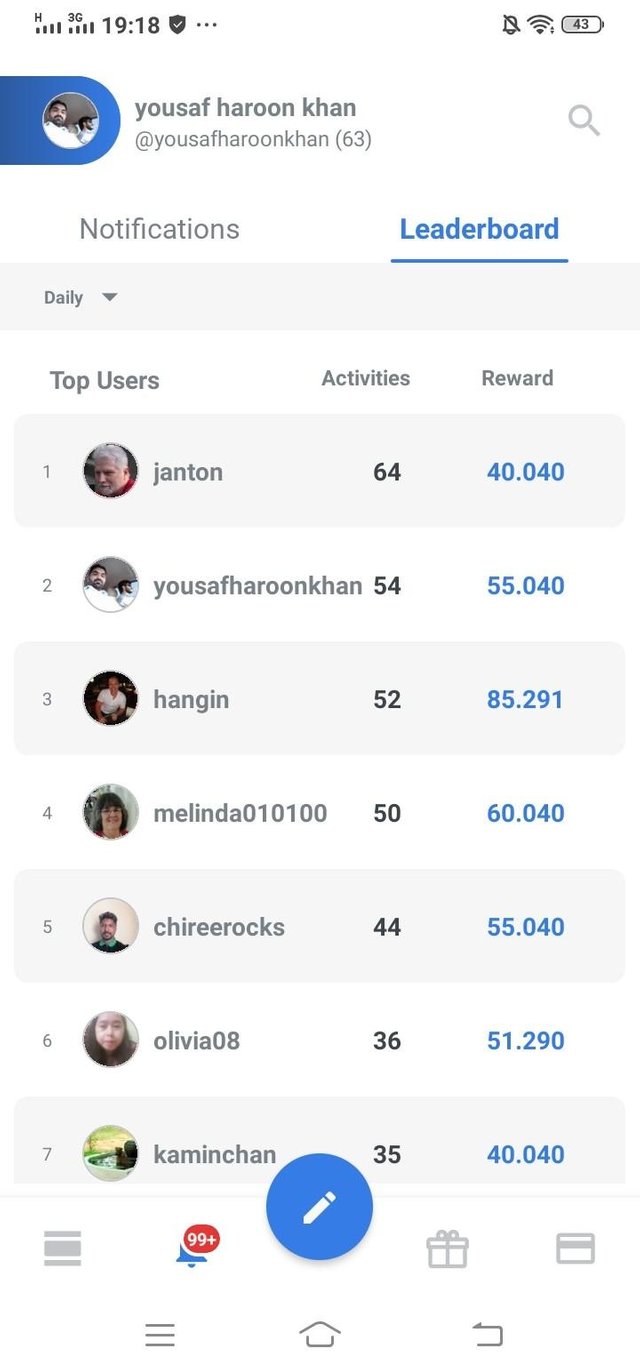 last night my position was#2
Hello friends
Really i'm.very happy to see that today i'm top user of esteemapp. I was sufferinng from fever from last day i could not login to my desktop and i used my mobile esteemapp to read post and upvote and also comments under post.
But i have no idea that if i'll use esteemapp for comments upvote my name will be in top users.
Desr friends i had read other user post upvoted and wrote comments with all this activity that i done with help of esteem app.
I got esteem points that i can exchange with steem.
Dear friends if you are still not using esteemapp come join esteemapp and earn daily good reward 🤗
You can join discord of esteemapp to get more info.
Thanks esteemapp for good reward.
@Yousafharoonkhan