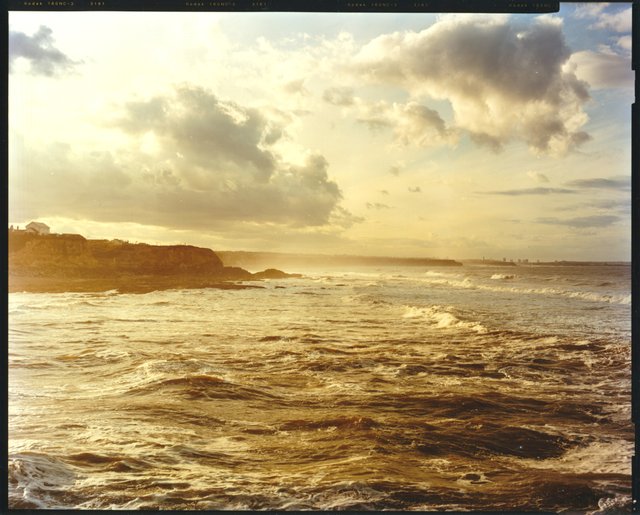 This is the gold from the low sun in the north, captured on large format film.

Are there taxes in our de-centralized system? Obvoiusly not! But I do believe in giving a part of
my profit back to the structures supporting me. In my opinion a 10% flat tax should suffice, and
everybody should choose freely whom to support with.

That automatically leads to a democracy through your tax-choice.

I am a huge fan of @steempeak, so they are set as 5% benificary to all my posts.
I know this is very little, especially with the STEEM that low, but that is my part.

I also support the fight against abuse by @steemflagrewards;
they do a great job so I delegated ~5% of my SP to them.

A little extra goes to @steemchiller for his amazing steemworld and his credo 'working on a
better world.' Not enough, but quite some upvotes and sometimes also 5% of my payout.

I am not delegating to any profitable curation initiative; first I have doubts about how
great they are for the platform as a whole, and second I do not want to support things
purely for my quick buck!
---
Think about it! Choose and contribute. Be part of it and gestalt it.

And as I have your attention:
Help me fight abuse, esp. vote farming, by downvoting those accounts' posts:

superheroes
steemengineteam
steemsports
steemsports-es

Thanks in advance, it might make us all happier in the long run!