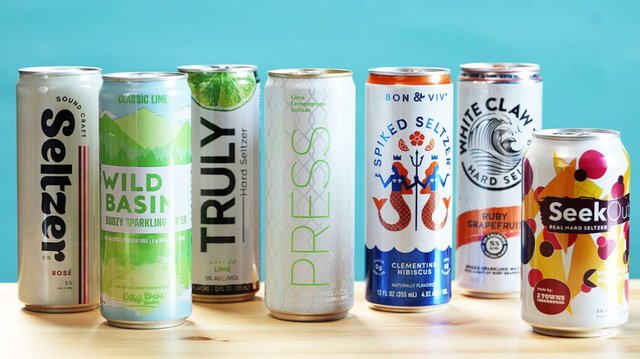 Spiked seltzers, i.e. alcoholic drinks mixed from sparkling water, alcohol, and fruit flavouring, have seen rapid growth in demand in the US recently, driving half the gain in beer growth in 2019.
White Claw, a brand owned by private Canadian company Mark Anthony Brands, is the undisputed leader in this market, although some of the world's largest beer companies are now beginning to introduce their own products. MillerCoors, for example, is already selling Henry's Hard Sparkling Water, while AB InBev chief executive Carlos Brito said the company has "similarly big ambitions for seltzer" as they had for craft beer ten years ago.
Seltzers appeal to the desire of 20 and 30-something's for healthier drinking options, with this age group exhibiting a lower demand for mass-market beer. Analysts predict the spiked seltzer category will grow rapidly from US$550m this year to reach US$2.1bn in three years.
Analysis and Comments
Some analysts wrote on this back in 2017 with some main findings including that younger demographics in the US increasingly did not consider beer their preferred drink, and overall were drinking less, but better (more premium), highlighting the need for beer, spirits and wine producers to adapt as "tail brands" increasingly become a drag on financial performance.
The trend also ties in to diabetes and sugar themes, showcasing the on-going shift to lower calorie and carbohydrate options.