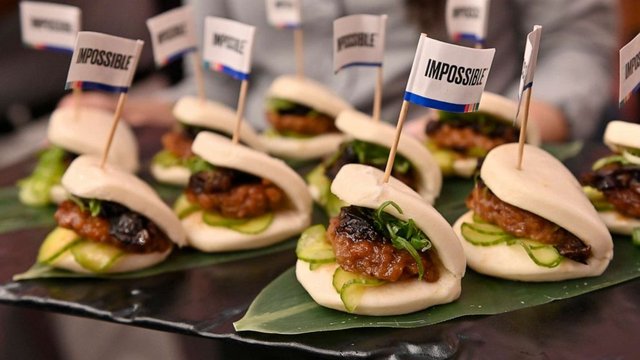 Impossible Foods presented its plant-based version of ground pork at CES this week which will be sold as basic building block for cooking and in sausage form.
The Impossible Pork contains around half the calories of sausage meat and is considerably lower in fat.
The product will initially be launched in selected Burger King restaurants in the US before being sold elsewhere.
Analysis and Comments
Pork is the most-eaten animal product in the world (accounting for 38% of all meat production) and in huge demand in Asia – China alone produces and consumes more meat than any other country and until recently was home to around half of the world's farmed pigs (before millions had to be culled due to the spread of African Swine Fever
With pork making up some 75% of Chinas overall meat consumption, it is perhaps unsurprising, that in its unveiling of the Impossible Pork, the company went for a variety of Asian dishes – from sweet & sour to dim sum and pork noodles.
It will be interesting to see if the company can manage to capitalise off the current pork shortages and record price levels, although it is likely that other meats such as chicken (which is China's second-most consumed animal protein) will make up for the majority of substitutions.
A big difference between China and the US with regards to meat consumption is the fact that popular meat dishes in the US are often fried, while in China many dishes include meat eaten right off the bone and not in patties, nuggets, or sausages – which due to their consistency are the current focus of plant-based alternatives.
In other news on Impossible: the company has reportedly stopped talks with McDonald's as it cannot produce enough of its plant-based meat to partner with the fast-food chain, showing that despite last year's hype-fuelled capacity expansions, scale has yet to reach demand in the space.

You don't want to miss a Crypto news?