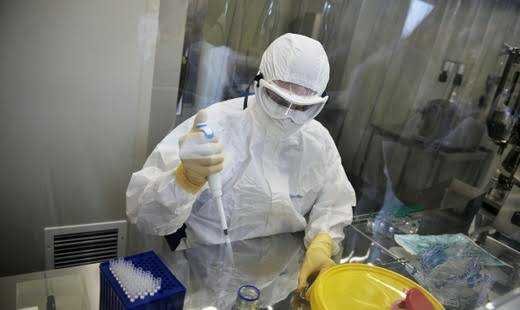 ---
My country is so not ready for any outbreak, so does any other Nation. Nigeria is still struggling with insurgency, inefficient government and below par political dispensation, a coronavirus outbreak will be detrimental to the slight hope of progress the country has and here is a reason why we might be in grave danger.
China has Nigeria at her mercy, national debts in Billions of dollars to the Asian giant has created a lot of mergers that brings thousands upon thousands of Chinese into the country. Over 200 thousands entries have been recorded annually and even more. Meaning, there is a high chance of the virus finding its way in the country if there is no travel restrictions put in place in this dire moment.
Although, the major city presently affected in China is Wuhan city, and China's National Health Commission vice-minister Li Bin had warned that people should not go to Wuhan and those in Wuhan, should do not leave the city according to news briefing. So far the number of reported cases had risen to 440 and 17 reported dead. In the United States, three cases of the coronavirus has been reported so far after the initial one on Jan. 21st, which was the first reported case of the virus, it was diagnosed in a man from Washington state who had recently returned from Wuhan, raising fears of the extent to which the virus could spread.
In addition to these cases in China and the United States, the virus has also been reported among travelers to South Korea, Taiwan Thailand, and Japan. Meaning other countries are at risk, especially regions like Nigeria with a high influx of Chinese nationals and with a dilapidating health structure and zero to nothing emergency schemes. It took a doctor her life to contain the Ebola Virus in the city of Lagos, she died saving us all by restricting the infected Liberian who wanted to run into the streets before he was held down, and the doctor was infected.
Will there be another doctor like her, a National heroine or hero, or we are in the hands of providence?