Hello dear readers, I have been reviewing the innovations in technology, artificial intelligence that were presented at CES 2020 in Las Vegas, and to be honest there is material for many publications.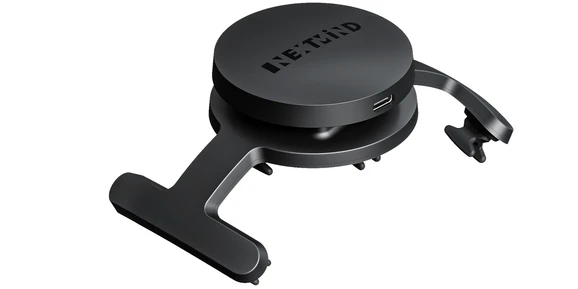 Fuente
Today I briefly share with you one of the things that caught my attention, it is necessary to say that we do not know how many of these devices will actually become objects of consumption or what their real impact on society will be, however, I think the amount is interesting of objects, software and technological artifacts that are presented at this event.
NextMind
Among the objects that attract attention is NextMind, a device that according to the company that develops it will allow the user to control other devices with his mind, something truly impressive.
This company claims to have created a device, which is placed behind the head and connects through eight electrodes with our mind and is capable of converting signals from the visual cortex of the brain into digital commands.
This technology as they express has its learning time for both the user and the device, it will be like having a remote control in our mind.
"The more it is used, the easier it is for NextMind to" understand "what" you are thinking "and turn it into actions. Let's give a simple example: pause a movie. The pause icon consists of two vertical stripes, so when you we see our eyes "project" an image similar to the visual cortex of our brain that NextMind decodes, understanding what icon we mean. Subsequently, the information is sent to the device in real time and the action is executed, in this case pause a movie . "
This product is expected to be sold to some developers for $ 399. So far there are not many devices, but it is expected that a second batch of these devices will be produced by the last quarter of 2020.
Conclusions
It is very difficult to calculate the success of these technological developments, these devices presented at CES 2020, what we cannot deny is the ambition of each project and the progress we see every year in this event.
Let me know your opinion, I will soon come with more!
---
PROJECT #HOPE An Initiative to give hope!
---
Partners supporting my work:
---
Visit our website

---