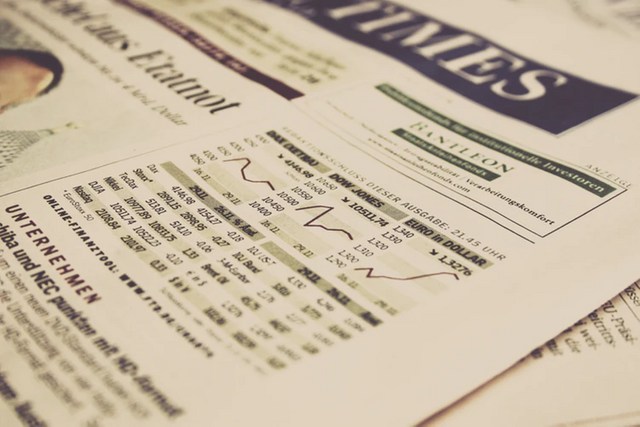 ABSTRACT: Investing in an Initial public offering (IPO) may be risky since convertible stocks may be dumped by preferred shareholders to obtain a premium. The same practice occurs in initial coin offerings (ICO), where pre-sale investors buy-in at a price significantly lower than the official crowd-sale.
We compare and contrast an ICO and IPO. And argue the reasons why many end up being a loser's game (common traps retail traders fall for that that is not in their favor).
Compare & Contrast
ICO is a term that has become synonymous with the Blockchain & Cryptocurrency Community as an IPO is to Wallstreet and stock exchanges.
Although Initial coin offering (ICO) has been seen as a get rich quick scheme by retail investors. They are not. More times out of not investors are left with significantly reduced assets that are years away from a rebound if not worthless.
Stock market investors have seen this before with an IPO and know how to avoid this danger. However, the digital asset space is new and attract beginners who suspect they are the exception rather than the rule and end up playing a rigged game.
An ICO and IPO are similar since they both are means of raising capital. The proceeds for an ICO usually comes from Bitcoin, Ethereum, or the native currency of the platform that issues it. Buyers receive a digital asset in return. The latter is capital raised with fiat for public companies, and investors receive corporate stock.
The technical difference between these two is that securities received from an ICO trades in cryptocurrency exchanges that may not be regulated, nor insured from theft. Whereas the FDIC insures IPO assets, and multiple governmental bodies regulate the stock exchanges where they are listed.
Their Fallacy
However, An ICO and IPO resemble each other on a far grander scale. They both can be debilitating loser games.
When you buy into an ICO, the funds are assumed to be used to pay the team and the cost of developing the product described on the whitepaper. However, ICO's have the luxury of being less accountable for their use of raised capital.
In comparison, IPO funds tend to go towards the company expanding or developing ideas to enter new markets. For success, the company must be able to morphosis. However, variables may make it financially unfeasible.
Thus IPO's and ICO's existence is partially based on the company needing cash flow to attempt an expansion, and pay primary investors.
Fallacy examples
ICO
The blockchain space is competitive. Project working with similar visions attempt to outpace competitors. Technological development may deem a product obsolete and obliviated all chances of successful marketing. Being able to create, bring to market, and have actual demand is not guaranteed.
IPO
Expanding is difficult enough. But entering a new market and attempting to take market share from already established companies in their sector is difficult.
Not only would a company not have mismanaged funds. But also produce a product at the lowest cost. Resell the product at a price that is competitive to the competition, and poach the competitor's customers.
Cashflow
The cashflow problem seen in startup companies and those that go public is a result of the barrier to entry and stiff competition among other variables. Thus it is typical for companies to burn through cash quickly. If preferred or pre-sale investors decide to dump, this amplifies the decrease in security prices. An ICO and IPO are loser games for these reasons. They both tend to lose money after their offering naturally through a revaluation.
Conclusion
An ICO like its predecessor, the IPO may be a loser's game that leaves retail traders holding a depreciated bag. Taking precautionary measures before participating in either is recommended.