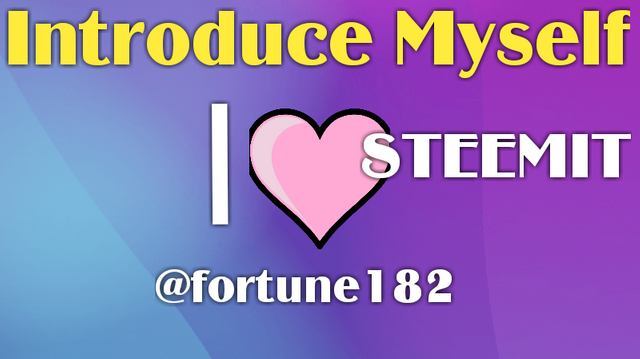 Hello friends of Steemit Community greetings to you all!
Fortune Degraft is my name, a native of Ghana, living at Ho. I graduated from University of Cape Coast as Social Science Students looking for job urgently. At this time where all places of both public and private sector in Ghana is very choked, job is difficult to come by. Meanwhile some of us lived in a hustle life, leaving no stone unturned, we just manueva our way through before even coming out with this Degree qualification.
In that situation, internet should be our home where we have to sleep from morning to till the evening, at times some people will even wonder how we are able to find for our daily bread, not to talk of even those who have set the family, I mean having wife and children. Life is horrible for some of us, and what we always pray or think of is to get job. But no one was borne in a silver spoon in mouth, unless you struggle and fend for your own apartment and life needs. As I was busy and always serious in my internet self, I came across #STEEMIT as one of the blockchain Apps.even stated there boldly that you can be paid if you sign up and write some messages there. I said wow!, how possible its? I just followed some peoples posts around that area. And said let me give it try, so I followed the instructions and and signed up successfully. By then I made further enquiries to find out how possible is Steemit true, not knowing that some people of Ghana are already into it. So they directed me how to go about, waiting for about a week or 2 to get your pas word of the account created and approved. I further asked what I should do when the pass word comes, they informed to save it safely at some place and use it to sign in to my dashboard so that I can use to write posts. In fact, I found it difficult to even get to this place since I knew nothing about it, but gradually I had to let them screen shot and WhatsApp me some of the things they do and guide me how to even creating the fly to this post.
Here is what I have gotten to and I am thankful to all those who helped me in diverse ways to come out with this Steemit password almost a week that I have waited for. I also thank the almighty God for bringing me here, I know I am going to make many friends and families who are going to help me build my steemit business. I will also be happy to me millions of people in this block chain App. So many Applications that we have ever joined and none of them even paid me, but #Steemit will be able to give me some tokens then I think a lot my time should be spent to see what Steemit really reward his members. I believen a lot of things would be shared during my next post. Thank you friends and welcome to my blog, @fortune182.