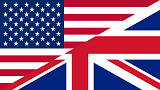 We met him above all thanks to the success of La Favorita , consecrated with many nominations for the 2019 Oscars. But before the great success, Yorgos Lanthimos had built a reputation as a visionary author in the whole environment. They were films like Lobster and Sacrifice of the Sacred Deer that brought it to the attention of critics and part of the public. The latter in particular appeared to be strongly divisive. There are those who hated him and those who loved him. Usually behind these strong divisions there is always a strongly authorial, highly personal cinema. This is the case of the works of the Greek director who seem to be built specifically to create debate. Difficult to understand and even more complex, they are well identified with the so-called auteur cinema which year after year is becoming more and more of a niche.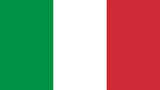 Lo abbiamo conosciuto soprattutto grazie al successo de La Favorita, consacrato con tantissime nominations agli Oscar del 2019. Ma prima del grande successo, Yorgos Lanthimos si era costruito una fama di autore visionario in tutto l'ambiente. Sono stati film come Lobster ed Il sacrificio del cervo sacro a portarlo all'attenzione della critica ed in parte del pubblico. Quest'ultimo in particolare è apparso fortemente divisivo. C'è chi lo ha odiato e chi lo ha adorato. Di solito dietro queste forti divisione si cela sempre un cinema fortemente autoriale, fortemente personale. E' il caso delle opere del regista greco che sembrano costruite apposta per creare dibattito. Di difficile comprensione e di ancora più complessa analisi, si identificano bene con il cosiddetto cinema d'autore che anno dopo anno sta diventando sempre più di nicchia.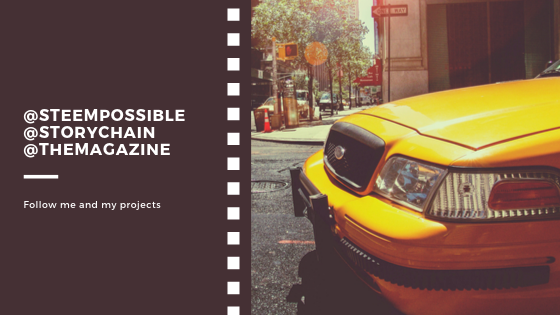 Nicole Kidman and Colin Farrel are the two protagonists of this surreal film. He is a surgeon with alcohol problems behind him, she is an ophthalmologist who divides her time between her profession and her husband and 2 teenage children. A family apparently quiet, almost perfect. Breakfast and dinner celebrated together. Plants to water. Things to attend to. Passions to share. But the pater familias hides a secret. A secret that you have the face of Martin, a young boy left fatherless years before. From this relationship, apparently healthy and attributable to a father-son relationship, the great plot twist of the entire film will be born. What will be left of this film? A solid and very personal direction. Lanthimos' backsides, his slow camera movements. The constant anguish that drags along the entire second part of the film. More broadly, we could see the attempt to redefine the canons of horror by widening the perspective towards the contemporary cinematographic horizon. A non-horror film, not admittedly horror but that preserves it if not the form the substance. The growing anguish we were talking about earlier. The sense of affliction. The fear of not being able to emerge unscathed from the situation shown on the screen. The intimate, human horror of seeing the protagonists forced to dehumanize in order to save themselves. Salvation as the ultimate goal to be conquered through the definitive loss of one's humanity and purity. On this the sacrifice of the sacred deer turns out to be a great film, to remember. Not easily digestible and of little entertainment but in its own way a film that tries to be unique and original.
Nicole Kidman e Colin Farrel sono i 2 protagonisti di questa surreale pellicola. Lui un medico chirurgo con alle spalle problemi di alcol, lei un oftalmologa che si divide fra professione e famiglia composta da marito e 2 figli adolescenti. Una famiglia all'apparenza tranquilla, quasi perfetta. Colazione e cena celebrate insieme. Piante da annaffiare. Faccende da sbrigare. Passioni da condividere. Il pater familias però nasconde un segreto. Un segreto che hai il volto di Martin, giovane ragazzo rimasto orfano del padre anni prima. Da questo rapporto, apparentemente sano e riconducibile ad un rapporto padre-figlio nascerà il grande plot twist dell'intero film. Cosa ci resterà di questo film? Una regia solida e personalissima. Le carrellate all'indietro di Lanthimos, i suoi lenti movimenti di macchina. L'angoscia costante che si trascina lungo tutta la seconda parte del film. Più ampiamente, allargando la prospettiva verso l'orizzonte cinematografico contemporaneo ci potremmo scorgere il tentativo di ridefinire i canoni dell'horror. Un film non horror, non dichiaratamente horror ma che del genere ne preserva se non la forma la sostanza. L'angoscia crescente di cui parlavamo prima. Il senso di afflizione. La paura di non poter uscire indenni dalla situazione mostrata sullo schermo. L'orrore intimo, umano nel vedere i protagonisti costretti a disumanizzarsi pur di salvarsi. La salvezza come fine ultimo da conquistare attraverso la definitiva perdita della propria umanità e purezza. Su questo il sacrificio del cervo sacro risulta essere un gran film, da ricordare. Poco digeribile e di scarso intrattenimento ma a suo modo u n film che prova ad essere unico ed originale.

Movie URL:https://www.themoviedb.org/movie/399057-the-killing-of-a-sacred-deer?language=en-US
Rate: A