59 days left!
And if we are lucky, spring weather will invade our country. Like last year, that I already sat outside in the sun at 20 degrees in February. Well that was just enjoyment, and also a very strange feeling by the way ...
I usually don't like February.
February is normally a real winter month. Fortunately the shortest month of the year, but still one of the months that I have the most difficulty with. Yes, fortunately it has been light for longer ... but those temperatures are below freezing during the nights and during the day.
When it's REALLY winter it can have its charmes.
Winter can really have its charms ... but then let it REALLY be winter. That we can skate on natural ice again. That an Eleven Cities Tour can be organized again and that there is a lot of snow so that we really know, it is winter. Not the winters of today where it is mostly wet because of the rain. That you get rainy days at a time with temperatures that drop to a minimum of 5/6 degrees during the day ... and maybe 1 or 2 degrees of frost during the night. But above all just very gloomy and gray weather.
But I really long for Spring!
If you look at it that way, it's not surprising that I long for spring, right? That everything starts to become beautiful green again, that you get a little sun again that fills your days and that there are beautiful colors and nice floral scents everywhere around you.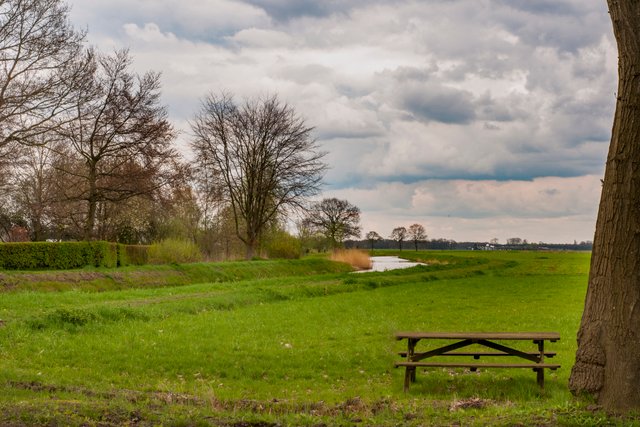 So much to see that makes me happy.
When I look around me, I see something that makes me happy every second. Like in this photo the young budding green that is starting to come to the bare trees. The feeling that you awaken from a kind of 'hibernation', that you feel like going out again and the feeling that you can and may rediscover the world around you.
Officially still 59 days.
I can't wait for the weather to come ... but, for the time being I still have to be patient. I hope it will be there sooner, but officially it will take another 59 days!
Posted via neoxian.city | The City of Neoxian