56 days from now!
Do you know it? On days in the winter that are cold, gray, wet and depressing ... that you long for spring. The sun's rays that warm your face as soon as you walk outside. All beautiful colors around you. Everywhere fresh or floral scents around you. The whole world immediately looks a lot happier.
You notice it in the people you meet, and you feel like going somewhere. It doesn't matter where you go or what you can see, but you have to and will go somewhere.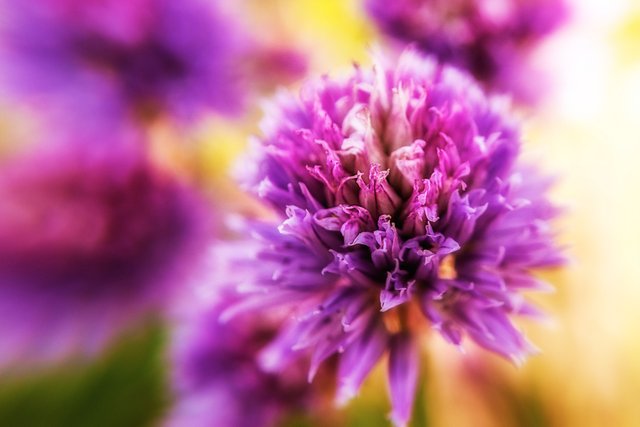 Red Clover Flowers.
Seeing this photo, this flower of the Red Clover, I get those jitters again. I want to see the sun, I want to feel the sun, I long for colors to admire, scents to sniff. Search in nature for beautiful objects to photograph.
The coldness of today, the bareness of these days, and especially the gray weather ... it makes me gloomy.
But as is well known, it is not yet spring. It will take another 56 days ...
But then, I hope to be able to take pictures of blooming nature again. Maybe this Red Clover. It would be nice if I could find it again. Maybe I would even pick something if I came across it in the wild. After all, it is a fairly useful plant ...
Great usage.
I will mention a few of the applications of Red Clover below;
Because Red Clover contains many Isoflavones, it can help relieve menstrual pains and menopausal symptoms.
It helps with skin infections, eczema, psoriasis and also with skin cancer.
It can help prevent osteoporosis or relieve symptoms.
Helping with diarrhea and intestinal complaints.
But also some things to say about NOT using it.
There are also a few things to look out for! If you have problems with your blood, it is not advisable to use Red Clover. And because of the estrogens that Red Clover contains, it is also not advisable to use it if you suffer from Endometriosis or have been diagnosed with breast cancer.
Always dose the use of Red Clover carefully. A few cups per week is more than enough!
Because Red Clover possesses such powerful properties, I have always been very careful with it, but that does not alter the fact that I can really enjoy the plant itself, and especially the beautiful brightly colored flowers it produces.
Another 56 days and then I hope to be able to slowly start looking for beautiful colors and enjoy nice fresh floral scents.
Posted via neoxian.city | The City of Neoxian