---
Fire & Flame
---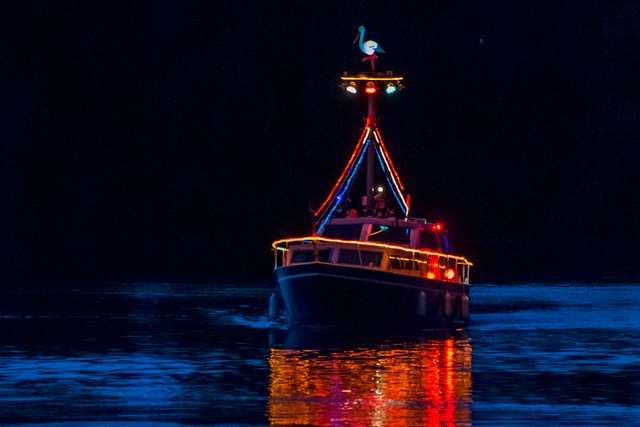 ---
The Neoxian City Photo Contest for this week has the theme BOATS.
And not that I now have such a great photo to participate with… not at all. But this theme caused me a lot of memories. Until 2015 we had a boat ourselves. Due to the loss of my job and therefore my income, it became impossible to pay the annual costs for the berth of the boat even longer, and without financial resources maintenance is no longer possible. Even if it was a sailing yacht, you always have maintenance costs. After the painful decision was made to sell the boat, the decision to sell the car soon followed, and to date the situation has not improved enough to change that.
But oh how I have pretty memories of the time we had that boat.


And one of the memories of that time is the annual event that was held on the Maas, adjacent to the harbor where our boat was. The annual event to usher in the winter season was called "Fire and Flame", and with this all boats were decorated with lights and then as soon as it was really dark, and then not dusk dark, but really pitch black before your eyes ... and then all the boats went in a parade over the Maas. The only relief came from your own decorated boat, and the boat in front and behind you.
It is clear that this requires sailmanship, but it also requires an adventurous spirit ... and it brought a wonderful tension. After you had sailed such a route you finally came back to the harbor, and yes of course such a night was closed in the harbor cafe, where the "Schipperbitter" (a spicy alcoholic drink) flowed richly for you all warmed up inside your cabin again.
Again, not really my most amazing photo ever, but a photo with memories of a wonderful time that I wouldn't have wanted to miss for the world…