I am trying out some things to see and analyze the results of my curation efforts.
This week I had 4 times in a row curation rewards > 1 SP which is showing a good progress with my current holding SP (~3K).
Today is still early, I expect to reach the 1 SP today too.
A confirmation of an improvement to my curation efforts is also the weekly "Curation and Engagement Leagues" statistics @abh12345 is posting on a weekly basis. On the last week's report I can see a slight rise in the Curation League: https://www.steempeak.com/palnet/@abh12345/quvz2-the-curation-and-engagement-leagues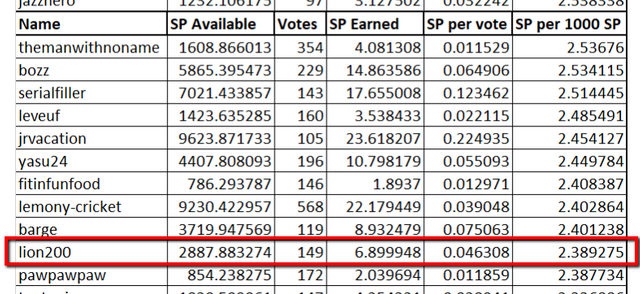 With 2.389 SP per 1K SP, I am on the 30th place on the Curation League, which is not bad.
What's the trick
So what's the trick for this improvement? Well, it's not really a trick.
Besides supporting my favorite authors bu auto-voting them using @steemauto by @mahdiyari, I also scroll through my feed and "New" to check out good quality posts.
To be honest, I don't get high curation rewards from the upvotes to authors I support with steemauto. But I don't mind, those votes are more meant to support them with their work.
It is more the hidden good quality posts which can give you a high reward.
Examples
For these two posts for example I got almost 0.1 SP reward for a single vote of 50%: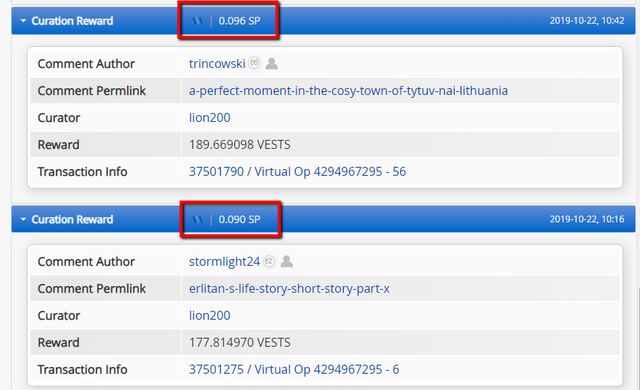 There are also cases where you can do it really really well, by being one of the first upvoters for a good post. See for example the one below for which I received 0.192 SP for a single upvote of 50%:

Overall, #newsteem is working very well until now for getting better rewards for curation...
So, please continue supporting your favorite authors and also keep you eye open for new good quality content! Not only for the curation rewards but also to reward people for their hard efforts ;)