Happy New Year Everyone,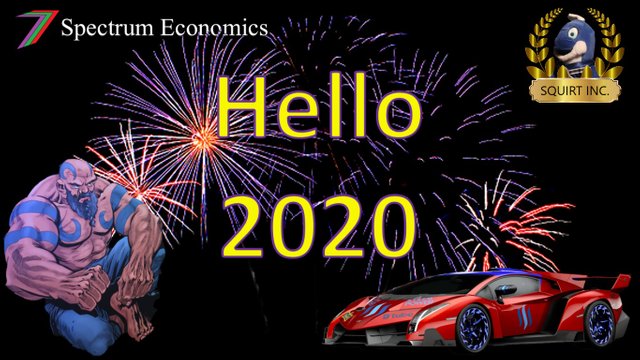 We have entered a new year and a new decade. I think a great way to start the year is with a brief outline of my initial plans for my content for the year. I will call it an initial plan, as plans change as different events occur or if I feel particularly inspired by a particular topic. Even if some of what I describe does not happen as planned, it is still useful to have some general direction and objectives.
Blockchain Economy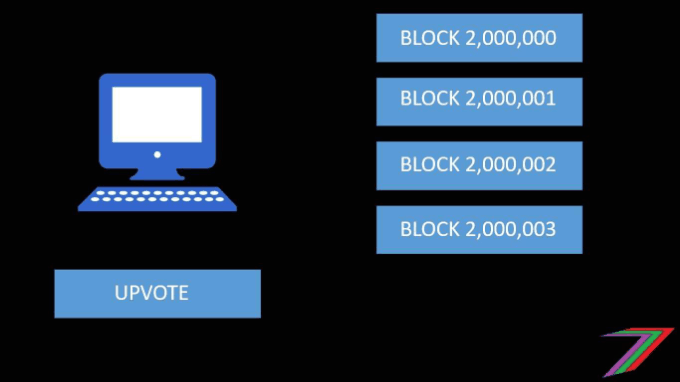 I have just begun my 'Blockchain Economy' series. Therefore, I am confident that I will be able to post quite a significant amount of content in 2020. My passion and enthusiasm for blockchain solutions has grown from what I have seen and experienced during my time on Steem. I believe the application of the blockchain is in its infancy and is barely scratching its potential. My blockchain series will investigate the possibilities that the blockchain can offer to the economy and to the distribution of resources. I broadly describe my ideas in my post, 'Two things that could change the world'.
Economic Solutions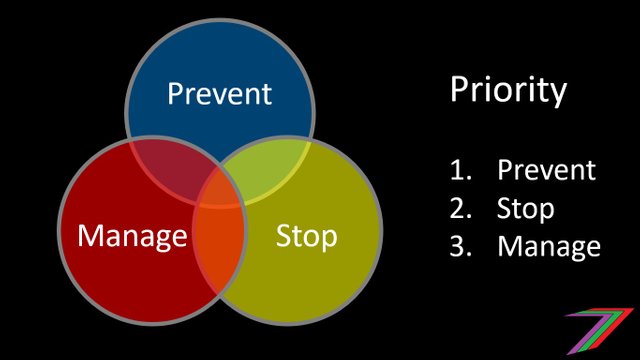 In addition to the 'Blockchain Economy' series, I will start an 'Economic Solutions' series. The Blockchain will be one of those proposed solutions but this series will investigate a broader range of solutions. Some of the areas I will be focusing on will be:
Health
Crime
Housing
Education
Immigration
Money
Leadership
The approaches discussed will be shaped by logic, evidence, and opinion. The solutions are not intended to be final answers but part of a journey to reaching better solutions than are currently offered by the existing systems.
New Look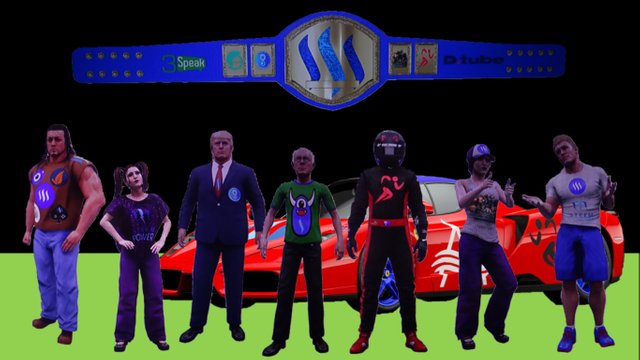 I have had the same or similar look to my profile and signature for a while now. I think it is time to change things up a little. I plan to change my avatar, background, and gif video in my signature. I have had the same background since I joined Steem in 2017. I kept it because I really like the Blackpool train. However, it does not have that much to do with economics. I will change it to something more closely linked to my content. I have had my avatar for well over a year. I liked the photograph because it is quite funny. I will probably stay with a comical theme. I have had the Steem DApps advertisement as part of my signature for almost a year. It was my entry in the '60 seconds of Steem' contest. It performed very badly in the contest but I liked it and it was easy to convert to a gif. It was also a good way to promote Steem to anyone looking at my posts who does not have a Steem account. I plan to replace this with an updated advertisement for Steem. I think it will be good to include updates and changes that occurred in 2019.
I do not plan to change my Spectrum Economics logo. I feel the three sevens logo is an important part of the spectrum brand. The words 'Spectrum Economics' will also remain in my posts and on my thumbnails. I have changed the style of links for my 'Collection of Works' series when I expanded it to four posts. I will most likely change them again when I expand to five posts, which will not be for at least another year.
Cruelty-free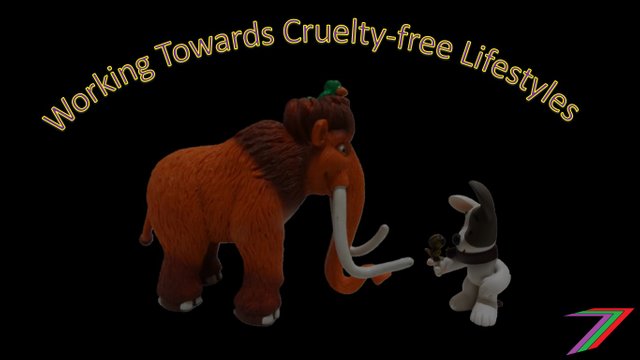 I am little disappointed that I contributed so little to my cruelty-free economics series in both 2018 and 2019. In 2020, I will be revisiting the subject matter. This time round, I do not want it to be as much of a standalone topic. I want to incorporate it with my other content as part of the solutions I am exploring. In 2019, I intended to write a book about veganism and economics. I have since decided against this idea. I feel it would be a better idea to include the vegan content as a section or chapter of a book that investigates a combination of solutions. I do not have a timeline for this yet but I intend to start pulling some of content together to write an eBook; I discuss this further later in this post.
Piecing it altogether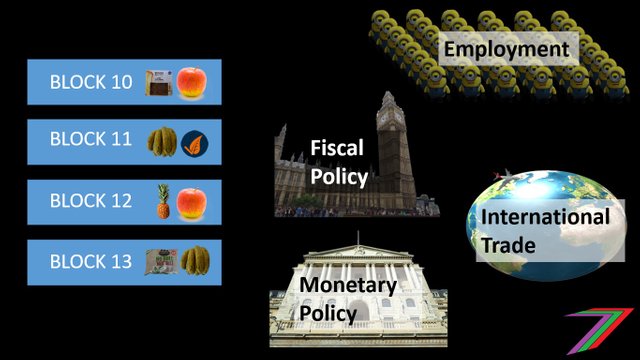 Piecing my work together is an ongoing process that I started in 2019 and will continue to do so throughout 2020. It is very important to demonstrate the connections between various concepts, theories, and application. Very few of my posts can be considered standalone. I often include references from my previous posts as well as sources external to Steem. I will continue to write posts that are dedicated to connecting various concepts to create a bigger picture. I believe my Udemy course 'Economics is for Everyone', has broadly connected much of the theory and application of economics, which I discuss in individual posts on Steem. The 2020 content will need to be linked to some of my older content.
Contests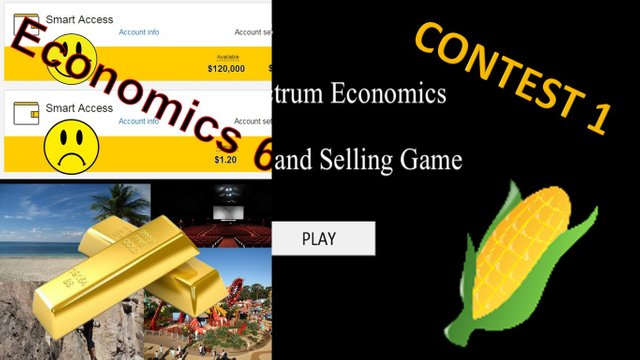 I only conducted one contest in 2019. That contest was my 'Final Puzzle Contest'. I wanted to wrap up my puzzle contest series with one big jumbo contest. In that contest, I gave away 45 Steem to the winner. That may have been my final 'Puzzle Contest' but it will not be my final contest. I have not been able to run contests on Steem because I could not raise sufficient money from the posts to cover the prize money. The popularity of the contests had also dropped as people left Steem during the Cryptocurrency Bear Market.
The Altcoins are still in a Bear Market but I have far more Steem Power than I did when I previously ran contests back in 2018. In 2018, I had around 20,000 Steem Power. I now have over 120,000 Steem Power. I can support the contests with my own upvotes. Since the Economic Improvement Proposal (EIP), my posts are earning more Steem. I should be able to fund the prize money with two posts (contest post and results post).
The contests I intend to bring back are the Buying and Selling Game and the Spectrumecons Six Week Challenge. I do not have the start dates yet for these contests. The Buying and Selling Game will most likely be conducted once or twice a month. The Six Week Challenge will be conducted just once in 2020. I will keep you updated to when these contests will be relaunched.
Economics Community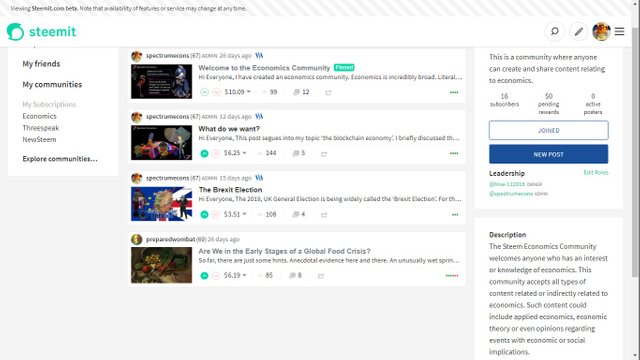 I have created the 'Economics' community AKA Hive-112018. This community welcomes any content that is related to or linked to economics. In 2020, communities will be officially released on Steem(it). There should be an option to post content to the community without it appearing on your main page/channel. This should be beneficial, as it will facilitate shorter posts, which can be purely focused on the community. I often use Facebook groups to discuss some of my older content. I believe communities will enable me to do something similar in regards to some of my older posts. The comment section could be used for discussions and for others to share their posts as well.
New Udemy Course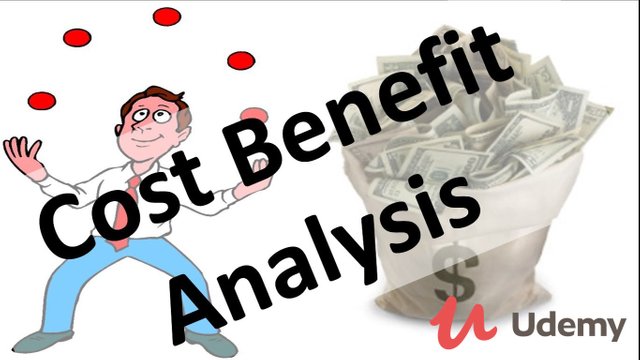 I plan to publish more courses on Udemy in 2020. The next course I have in mind is a Cost Benefit Analysis course. In one of my previous jobs, I trained people in Cost Benefit Analysis. I have also conducted over 50 Cost Benefit Analyses during my career as well as written almost a dozen peer reviewed papers, which I have presented at conferences. Cost Benefit Analysis is one of the most frequently applied techniques in economics. Both the public and private sector use Cost Benefit Analysis as a key input to decision making. However, not many courses cover Cost Benefit Analysis in detail for practitioners. I intend for this to be a complete course, which covers the basics as well as the more advanced application. I have not decided on a price for this course.
I am likely to publish one more course before the year is over. I have not decided on the content of this course yet. It will be an economics course. At the moment, I am leaning towards a Game Theory course. I am also open to microeconomic topics such as consumer and producer theory. I will make a decision on that in the second half of the year.
E-books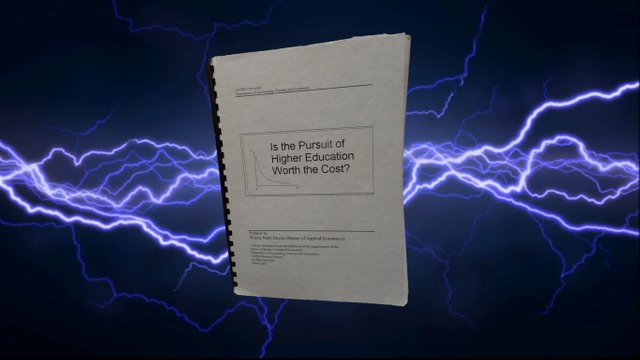 I have made it a point to keep my content organised and arranged into categories. This enables me to access any of my content quickly. I can more easily keep track of the content I have covered in previous posts. As many of the series grow, it also presents the opportunity to combine content to be published as eBooks. I have several series that almost contain sufficient content to be made into a book. I have not decided which series or what will be included in a book but it is definitely possible. I am not sure if I would have a book finished by the end of the year but I plan to have at least made substantial headway to completing one. The content from posts would need to be modified to jell to form a cohesive theme.
Summary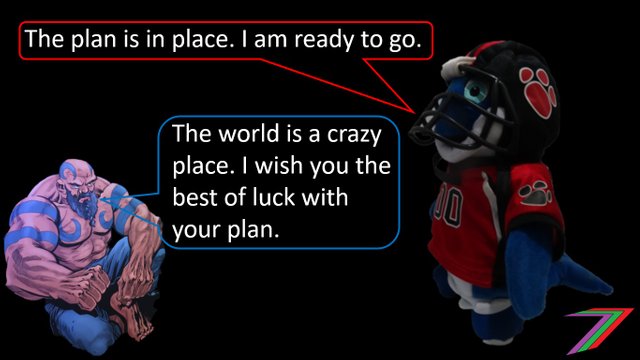 These are my plans, content wise, for 2020. I am sure I will make several changes along the way. I often find myself inspired or drawn to something that I had not considered just months, weeks or even days earlier. This post will provide me with some direction if I find myself drifting less productively. I could also reference this post in my 2020 year-in-review post to compare these plans with what I actually end up doing.
With that, I wish you all an amazing New Year.
More posts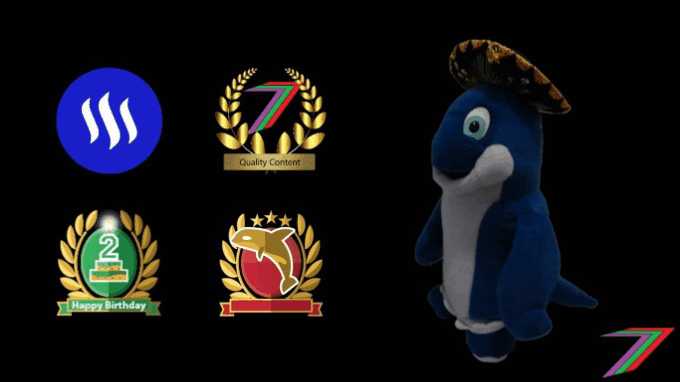 If you want to read any of my other posts, you can click on the links below. These links will lead you to posts containing my collection of works. These posts will be updated frequently.




---
Guide to the Steem Ecosystem (Udemy Course)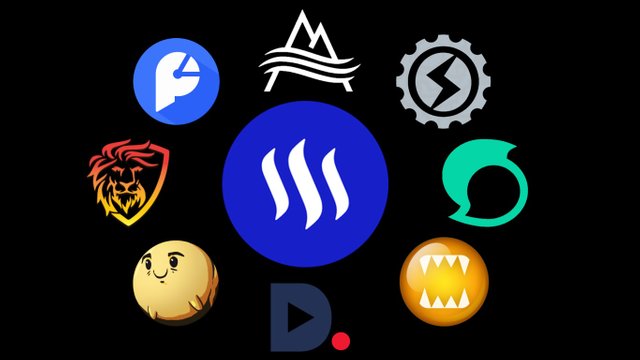 I have launched my Udemy course 'Guide to the Steem Ecosystem'. This course takes you on journey through the Steem Ecosystem. The course consists of 6 sections. These sections are as follows:
Getting Started
Navigating Steem Frontends
Becoming a Steem User
Behind the Scenes
The Wonders of the Steem Ecosystem
Additional Content (SteemFest 4, SMTs, Communities, etc.)
The course contains 56 video lectures (about 13.5 hours of viewing), 56 multiple-choice questions (10 to 12 at the end of each section), and 59 downloadable resources (presentation slides and additional material such as white and blue papers). The course is free-of-charge. Click the link above to access the course.
I also have an economics course, titled Economics is for Everyone, which contains about 4 hours of video content.
---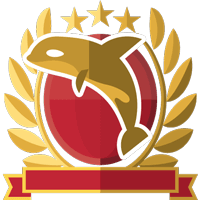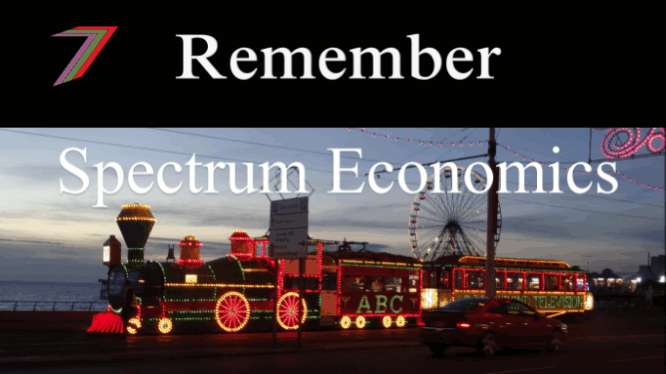 Steem - The Future of DApps