Hi friends.
Today I am extremely happy as I found my first planet. I do not know how many exploration I have done. I never get any success. In fact I again started focusing on my research . But still I feel the need of nice planet near my base. So I purchased a planet (highlighted in a blue.) . This purchased planet has already have large number of explorer deployed. So I just decided to do a exploration. Luckily, my first exploration from this planet , found a nice new planet (highlighted in yellow.)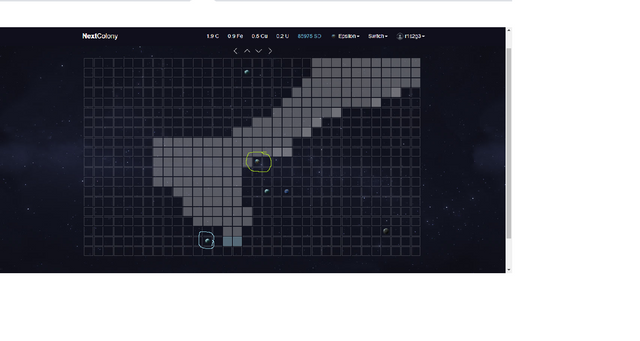 For quite a few days , I am investing my time and money in the nextcolony game. I have purchased stardust (nextcolony , in game currency) and planets. I am pleased with the progress and the ideas that game developers are bringing in the game. I guess since it is slow game so currently it has not gathered popularity but I think new development of buff will be used to solve.
Game has recently completed 10 million transaction so it shows that it has a fairly loyal player base that are daily playing and transacting in the blockchain.
I am hoping for my good growth in game as well as growth of the game in the coming days.