The shale oil industry is a remarkable story. Unfortunately, it could be coming to an end.
One of the early trend setters, Chesapeake Energy, is likely to default on massive loans over the next year. The company has a balance sheet that is weighed down by more than $9B in debt.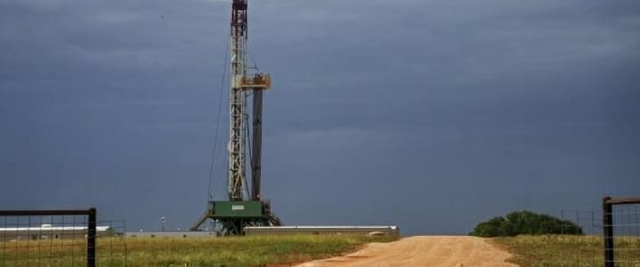 Low oil prices are cause for the risk of default across the sector. Chesapeake is one of the largest in the industry and is on the brink of collapse.
In this challenging environment, aggravated by low commodity prices, Chesapeake Energy warned in early November that "If continued depressed prices persist, combined with the scheduled reductions in the leverage ratio covenant, our ability to comply with the leverage ratio covenant during the next 12 months will be adversely affected which raises substantial doubt about our ability to continue as a going concern."
https://oilprice.com/Energy/Energy-General/This-US-Shale-Giant-Is-On-The-Brink-Of-Collapse.html
Companies are lowering their projections while cutting CAPEX for the next year. The goal is to generate free cash and manage the debt.
Chesapeake is seeing the stock hammered. It already reached a 25 year low after a 60 percent drop this month. The energy provider is down 72% year-to-date.
Across the board, earnings calls told of how the growth frenzy is shale is over. The days of huge margins in drilling are in the rear view mirror.
This does not bode well for an industry that is typically highly leveraged and forced into high CAPEX. The fact that it is so expensive means mounting costs coupled with falling revenues are near impossible to reverse.
Many have viewed the shale driller industry as one of the cards that could start to toppling of the massive debt that corporations took on. While it is rather small in comparison, it could send lenders scurrying, wanting to shore up their other positions. A hiccup in the economy could see other debt laden companies such as those in retail suffering.
Recessions are difficult to predict since it is impossible to guess what the "black swan" is. Even in a situation like this, we could say it is still gray. If the debt from the shale industry does turn bad, there is no guarantee it could set off a toppling. There is every chance it is contained.
Then again, it could be the straw that snaps the entire economy.
We will have to watch this closely.
---
If you found this article informative, please give an upvote and resteem.
Image from article linked.