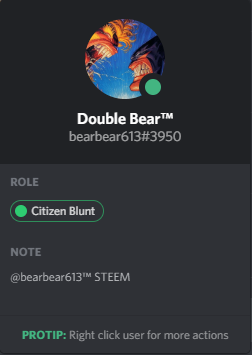 Hi Guy's.. it's your friendly @BEARBEAR613 I will attempt to make this my primary NEOX account. Because I am proud of my 10,000 NEOX I am going to keep it for @bearbear613.
All future NEOX, STEEMLEO, and other SCOT tokens earned from either account will go to this account: @double.bear.neox
Power ups will be strictly for THIS account so as to not drain my main account's power. I will also see how upvoting will go with STEEM LEO tokens.
Let's go @burlarj