Very recently I've discovered the celsius network (reflink there) from the hand from @felander...
And I should say that the idea is pretty sweet:
Just imagine an 'average' crypto wallet.
WARNING: it's custodian!
So it's not intended to HODL large sums there. But on the other hand it's a bit more safe to use for beginners (but better to teach ASAP how to use and manage private keys).
You can store most of the majors (BTC, ETH, LTC...) even stablecoins. And get a sizeable interest on in. (~4% on BTC, ~10% on stablecoins).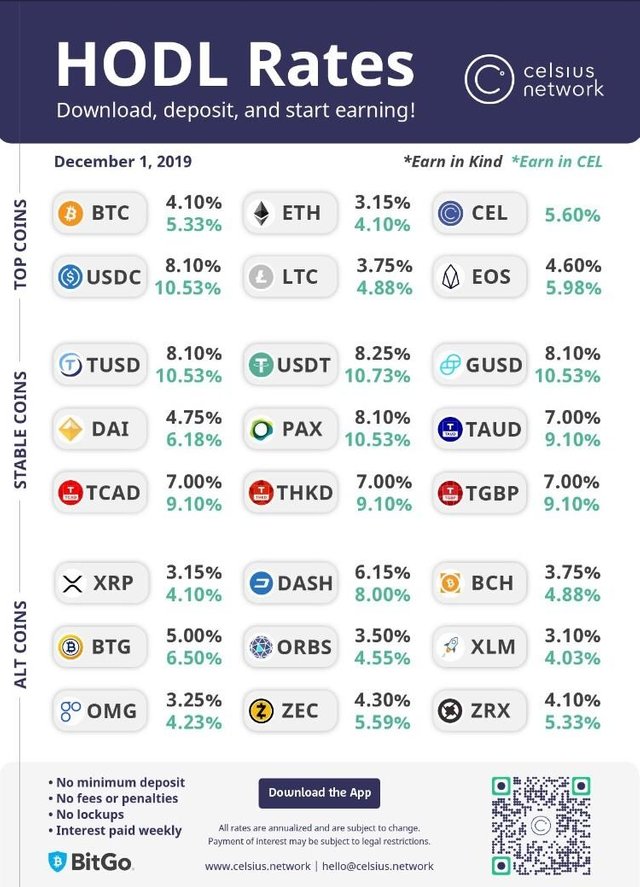 I'm currently thinking about using it to swing-trade with stablecoins and BTC (if you're not using a DEX to trade you don't have full control on your coins anyway..)
I'll tell you more about my experience with the mobile app so far.
Keep empowering urself! 💪🏻