Wow, it has been a long holiday season. I really did not want it to end. Haha! Hopefully with this New Year, I will be able to get off my butt and start writing again to save up some more crypto. So since it has been about a month since I last posted, today I have my Splinterland's rewards from the last two seasons.
12/15/2019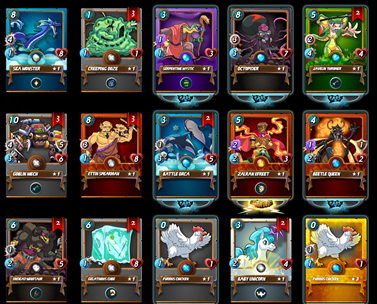 12/30/2019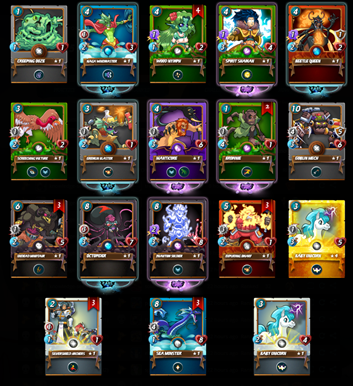 Overall, these last two seasons went pretty good. I got one of the new legendaries, 4 different epics, and two GF cards. At the time of writing, Zalran is selling for $1.48, the epics range from $0.25-$0.50, and the GF Chicken is $3.15 and the GF Baby Unicorn is $0.63. Those cards alone total around $6.50 which is not too bad for two seasons. Which is a huge help in continuing to organically grow my deck and increase its ROI.
I know this has me looking forward to the end of this next season, to see what other cards I can get. I know there are a few other legendaries that I have my eyes on. Haha!
Thanks for reading and stopping by!