Hey everyone! I have been kind of busy this evening, so tonight's post is going to be relatively short and to the point. Splinterland's season ended today and I wanted to show you what I received in my rewards. So let's see how I did.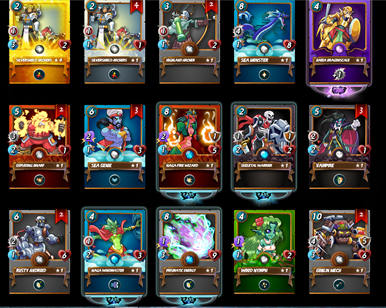 Overall, it was not the worst lot I have gotten. I do always like getting Daria and any GF is not bad either. Alongside these cards, I was able to pick up another one of the new rewards cards in the form of a Nana Windmaster. According to current market prices, the total lot is worth around $2.30 with most of that value being in the GF and Daria. So not a bad ROI for a season, I guess.
How did you do this season?
Thanks for reading and stopping by!