Hello all. I still collect precious metals, though I have slowed down a bit perhaps (I have plenty, no worries there.) I do have a couple of recent acquisitions that I would like to show off: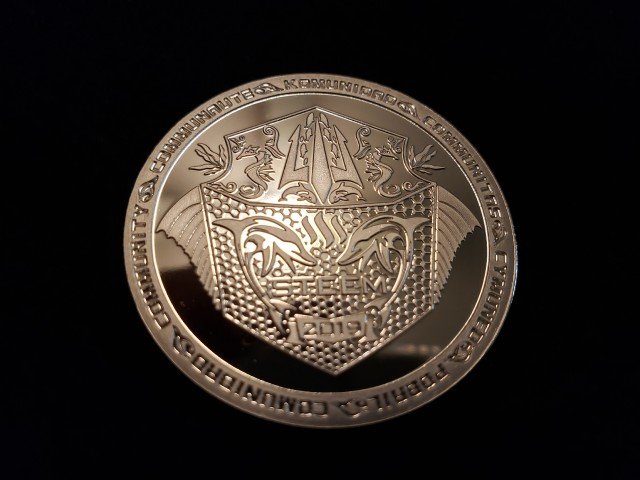 First we have this year's Steem Silver Round for 2019. Here you can see the brilliant shield pattern with dolphins and steem symbol. I loved this design and voted for it a few months ago.
The word "community" in various languages is enscribed on the periphery.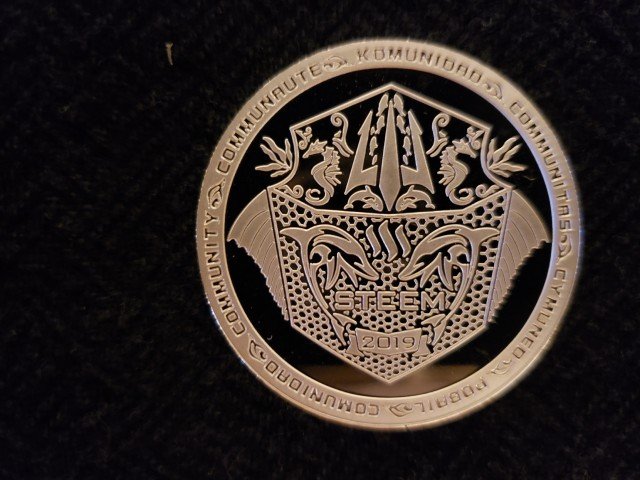 Another view of this face, straight on, shows the shield pattern at another angle.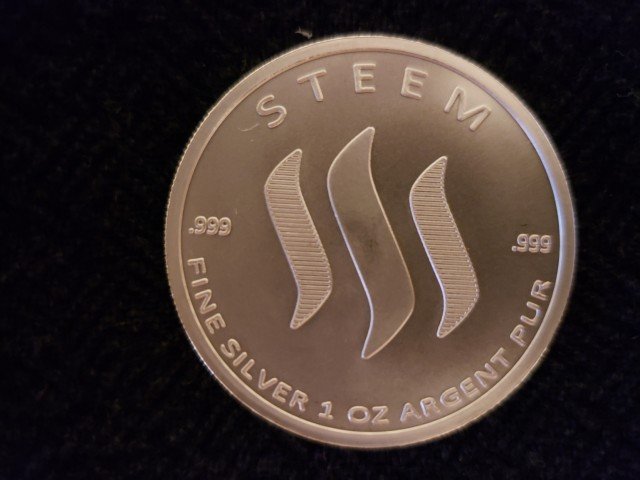 The generic "Steem" side. This never changes. One ounce of pure .999 silver.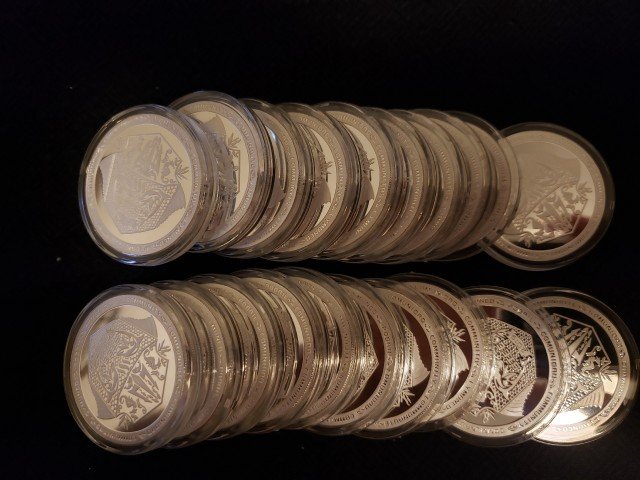 I picked up 20 of these rounds this year, glimmering here in their capsules. I got them from https://steemsilverround.com/, but I'm not sure if they are still available.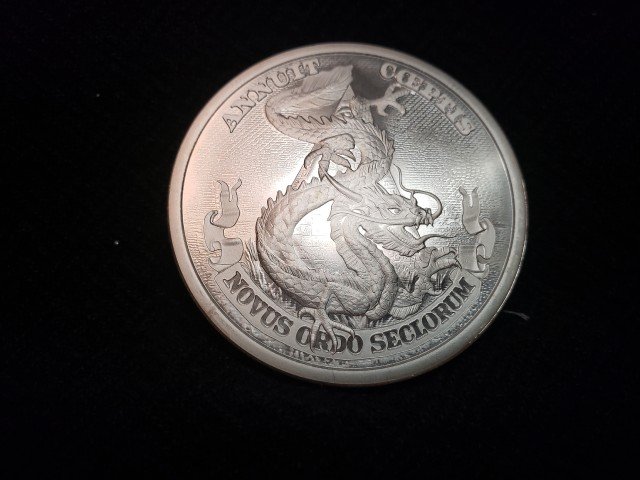 This next round is the "Dollar Dragon" from a Silver Shield "Death of the Dollar" series. Here we have a chinese dragon rendered brilliantly. I do have a thing for dragons. "Novus ordo seclorum" means "new order of the ages" which is probably predicting the Chinese to eat the lunch of America since the Chinese are hording gold and silver and the US isn't. Not sure what the top part means.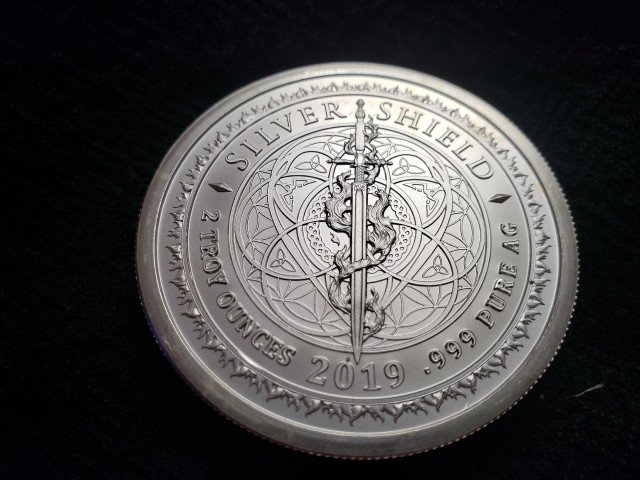 On this flip side we have the silver shield pattern including the trivium and a flaming sword, which looks stunning. This coin is a good sized, two ounces of pure .999 silver.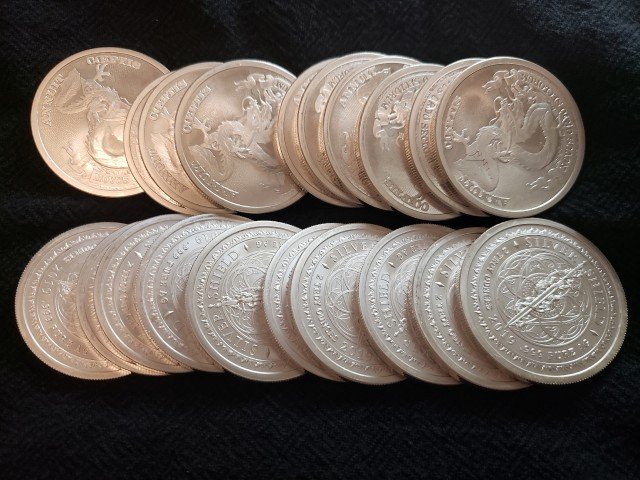 I picked up twenty of these making 40 ounces of new silver for me.
I purchased these at www.goldenstatemint.com, but I'm fairly certain they are no longer available, as these Silver Shield coins tend to be printed in small mintages.
This haul totals 60 ounces of wonderful silver added to my stack, a welcome addition.