An 8 year old youtuber brings in $22 million per year; An animated chart with public school enrollment, staffing, and spending from 1970 through 2016; Bitcoin now available at every 7-Eleven in the Phillipines; Craig Wright and Dave Kleinman estate may be close to settling the $10 billion law suit; and a report that bitcoin options trading is coming to Wall Street
---
Fresh and Informative Content Daily: Welcome to my little corner of the blockchain
| | |
| --- | --- |
| | Whatever gets my attention |
Links and micro-summaries from my 1000+ daily headlines. I filter them so you don't have to.
---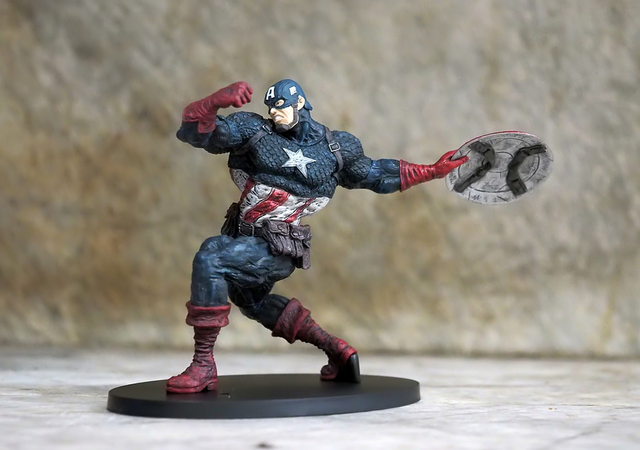 pixabay license: source.
Inside the toy business of YouTube star Ryan ToysReview, the 8-year-old boy who makes $22 million per year - Of course this is a wild oversimplification, but the headline provides a perspective on Steem's potential (real or imagined). What would it take for an influencer to bring in $22 million per year on Steem? Back of the envelope - I took a quick look at author rewards for a couple Steembloggers with a lot of visibility, and saw that they ranged from 60 to 150 Steem in author rewards during the last week. So let's double that. If someone gets 300 Steem per week, Steem would have to be priced at $1,410 to generate $22 million per year. Even at 1,000 Steem per week, it would need to be $423. For whatever that's worth, maybe it gives us a small idea of how far Steem is from its social media competition.



Anyway, back to the article. It's a BI prime article, so I can only see the bullet points, but it seems that the Ryan ToysReview Youtube channel has 21 million subscribers, and works with Bonkers Toys to develop the company's branded toys. The company also has partnerships with retailers like Target and Walmart. BI prime members can view an interview with Stallings Stumm, who is the company's SVP of sales and marketing, but I don't have access to that content.



Animated chart of the day: Public school enrollment, staff, and inflation-adjusted cost per pupil, 1970 to 2016 - I think these animated charts from economist, Mark Perry, are great. In this one, he shows the relative change in numbers and cost from 1970 through 2016 for public education in spending for 4 categories. Number of students, Number of teachers, Number of non-teacher staff, and overall cost per pupil. In inflation adjusted dollars, the overall cost has increased by a factor of nearly 2.5, as has the number of non-teaching staff. In contrast, the number of students has increased by a factor of 1.1, and teachers have grown by a factor of 1.5. Perry adds that despite the 150% increase in cost per student, and the decrease in student/teacher ratio, there has been no measurable improvement in education results during the same period of time. Reminds me of this video, by Remy.
Bitcoin Now Available at Every 7-Eleven Store in the Philippines - In a September 18 blog post, Abra announced that it will be working with ECPay to put crypto in 6,000 Philippines retail locations, including all of the 7-Elevens. The project is buoyed by a crypto-friendly central bank. Amont Abra's other product offerings is a service that lets people buy stocks and ETFs with bitcoin.
Craig Wright 'in Discussions' to Settle Multi-Billion-Dollar Court Case - A legal filing says that Wright has reached an agreement in principle with the estate of Dave Kleinman, which has sued Wright for $10 billion. In the filing, the plaintiffs and the defense request a 30 day extension for ongoing court proceedings.
STEEM Bitcoin options coming to Wall Street - In this short post, @knircky cites this post to report that CME is launching options trading on bitcoin. (A 10% beneficiary setting has been applied to this post for @knircky.)
---
In order to help make Steem the go to place for timely information on diverse topics, I invite you to discuss any of these links in the comments and/or your own response post.
Beneficiaries
---
My other open posts
(as of Friday afternoon)
---
---
Sharing a link does not imply endorsement or agreement, and I receive no incentives for sharing from any of the content creators.
Follow on steem: @remlaps-lite, @remlaps
If you are not on Steem yet, you can follow through RSS: remlaps-lite, remlaps.

---
Thanks to SteemRSS from philipkoon, doriitamar, and torrey.blog for the Steem RSS feeds!