IEEE Spectrum's weekly selection of awesome robot videos; How to get started as a Bitcoin contributor; A proposal to use optical chips to reduce bitcoin's energy draw; Pennsylvania says state can't compel suspects to reveal passwords; and a Steem post describing how to search a sorted matrix using the "Go" programming language
---
Fresh and Informative Content Daily: Welcome to my little corner of the blockchain
| | |
| --- | --- |
| | Whatever gets my attention |
Links and micro-summaries from my 1000+ daily headlines. I filter them so you don't have to.
---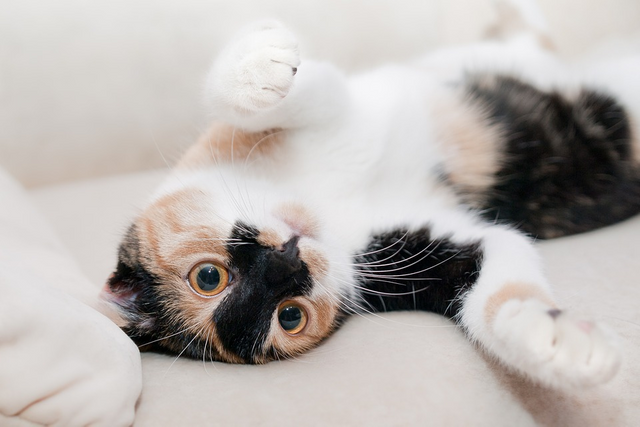 pixabay license: source.
Video Friday: Robotic Endoscope Travels Through the Colon - IEEE Spectrum's weekly selection of awesome robot videos includes: A colonoscopy robot from STORM Lab that can reduce pain, bleeding, and perforration, by guiding the sensor with a magnetic field instead of pushing it through the colon. This was the winner of Kuka's annual Innovation Award for 2019 ; Four other finalists from the same competition; aibo the robot dog needs to be "fed" now; Ebo, a play robot for our cats - available for $200 on kicstarter; A Q&A with AI graduate students and postdocs at MIT CSAIL; and more.

Here is Ebo:

---
In order to help bring Steem's content to a new audience, if you think this post was informative, please consider sharing it through your other social media accounts.
---
And to help make Steem the go to place for timely information on diverse topics, I invite you to discuss any of these links in the comments and/or your own response post.
Beneficiaries
---
---
Sharing a link does not imply endorsement or agreement, and I receive no incentives for sharing from any of the content creators.
Follow on steem: @remlaps-lite, @remlaps
If you are not on Steem yet, you can follow through RSS: remlaps-lite, remlaps.

---
Thanks to SteemRSS from philipkoon, doriitamar, and torrey.blog for the Steem RSS feeds!