Hello to all @spinvest club members. This post will serve as an update on the upcoming club vote which will be taking place this weekend, as discussed in the previous @spinvest-votes post which can be found here. I wanted to give a brief update because I got to thinking, and realized that our upcoming club meeting is scheduled for Saturday, November 9th. I am not sure of a confirmed time as of yet, but I expect SSUK to be confirming this time window soon, as the 9th is swiftly approaching.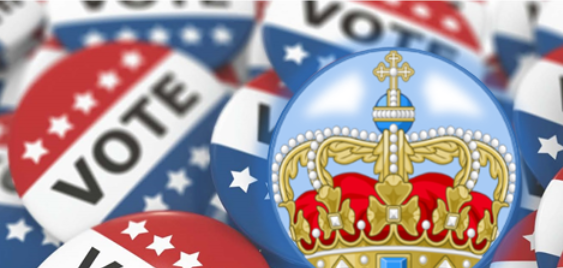 First vote will commence upon completion of the 09/11/2019 Club Meeting
I figured instead of making a post tomorrow or Saturday about our first club under the new @spinvest-votes branch account, why not just wait until Sunday after our meeting has concluded? In the last club meeting, we discussed specifically wanting to get an entire topic covered from start to finish. The first meeting was a great introduction, a lot of discussion took place, but nothing really got sorted out. This time around will be different, and our vote will specifically be associated with what gets discussed during the November 9th discord meeting.
Come Prepared
With that being said, come to the meeting with all your ideas and questions jotted down before hand so we can get as much accomplished as possible. I am not 100% sure I will be able to make the meeting quite yet since it is my weekend to work at my job, but I will be following up with club members that attended the meeting to see what was discussed and what pressing issues were brought up that need to be voted on first. A lot of ideas were discussed in the comments section of the previous @spinvest-votes post, but some of these ideas presented can obviously be voted on at a later date. The most pertinent vote shall be our first vote, and this will be discussed as a club.
Recording Meeting Minutes
I suggest someone who attends the meeting record minutes and has those minutes passed along to me or posted in the spinvest discord chat. That is, if I am unable to make the meeting. Right now, I am unsure, but just to be safe, I think meeting minutes is a good idea anyways. It will serve as documentation for what the club attendees discussed and where we can go from here. These minutes can be documented and stored safely for the club to revert back to if need be.
Some ideas that club members brought up in the previous spinvest-votes post include:
How to get more investors and/or club members involved with @spinvest

Our next off-chain investment

Our next on-chain investment

Running contests, sponsorships or writing contests to intensify interaction and strengthen overall club ties

How to grow our membership through outreach to well-established communities/ which communities to concentrate and focus energy toward

Revoking club membership if confirmed SPI member does not partake in 5 clubs votes in a row. Must reconfirm club membership and ensure proper participation among subsequent voting efforts
Participation among the club will equate to future success
Some great ideas were thrown around for sure. Thank you to all of those who commented and engaged in the last post, your participation is greatly appreciated. Active participation means we are working together, bouncing ideas off one another, and making things that otherwise may not have happened, happen, ultimately leading to more success down the road.
As far as the vote on Sunday, it can be any of the above mentioned ideas, or it can be something completely different. Maybe something comes up in the meeting that wasn't brought up in the comments of last post, and several club members agree that this idea should be voted on during our first vote under the @spinvest-votes branch account.
I look forward to hearing what all of you have to say, and also to what is discussed in our upcoming club discord meeting.