Hello all, as previously discussed, club vote #0001 was scheduled for this weekend. At first, we had planned for this vote to take place upon completion of our November 9th club meeting, but due to lack of club members available to attend the meeting, this has been rescheduled for another time. The first club vote under the new spinvest-votes branch account shall still commence, however.
We got a lot of good feedback from club members on what potential topics we could vote on from the first spinvest-votes post, but with the current state of the leasing market, we shall be voting tonight on how best to allocate our SP moving forward. @spinvest highlights very detailed in a recent post here about how the lease market is changing and what alternatives we have moving forward.
P.S. Thanks @silverstackeruk and @spinvest for making the first club vote (actually vote #0005) fairly easy on me.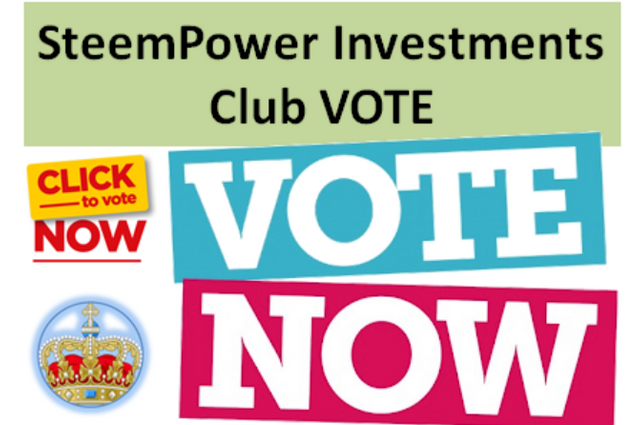 Steem powered investments @spinvest has been set up to offer an investment fund based on funding from STEEM POWER. Investments are funded through direct value creation from STEEM POWER utilities while also utilizing STEEM's high inflation rate to the club's full advantage. The aim is not to get rich quick; the aim is to build a safe portfolio of investments that will stand the test of time while ensuring all investor's starting capital is not at risk.
As previously stated, the finer details are very well outlined in a recent post by @spinvest. For the sake of time, I will not be presenting information that has already been posted on the blockchain which club members have access to. See the post highlighted above for more information pertaining to each of the voting options.
OK- it's time to vote.
Club Vote #0005: How will @spinvest use its STEEM POWER for passive earnings moving forward given the current state of the leasing market?
Option 1: Continue the same tactics that have previously been employed (both on and off market leasing efforts)
Option 2: Aim and focus attention on tribes/communities/other projects requiring large sums of STEEM POWER
Option 3: Set up our own STEEM POWER leasing bank
Option 4: Combination of all of the above tactics
Reminder of how to cast your vote
In the comment below, there will be 4 comments by @spinvest-votes. Each comment will contain information about each of the 4 options above. To cast you vote, please leave a reply stating, "Confirmed SPI member," to your selected option.
Make up your mind as to what option you feel is best
Find your selection in the comments thread below
Leave a reply with the predetermined phrase, "Confirmed SPI member," in order to cast your vote
That's all you have to do and your vote will be recorded
Upon completion of the voting window (one week until post payout), voting weights will be added up and the option with highest cumulative sum of voting weights will be the option we choose.
Reminder on voting rules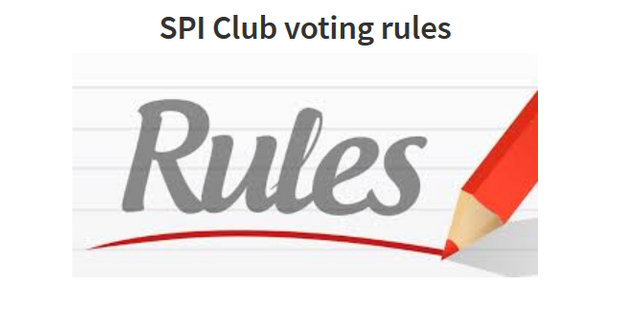 Confirmed SPI club members only
1 vote per member
Your vote must be cast as a comment to be counted
Voting more once will result is no vote
Voting will last for 7 days until post payout
Results will be edited into this post
List of current, up-to-date club members and voting weights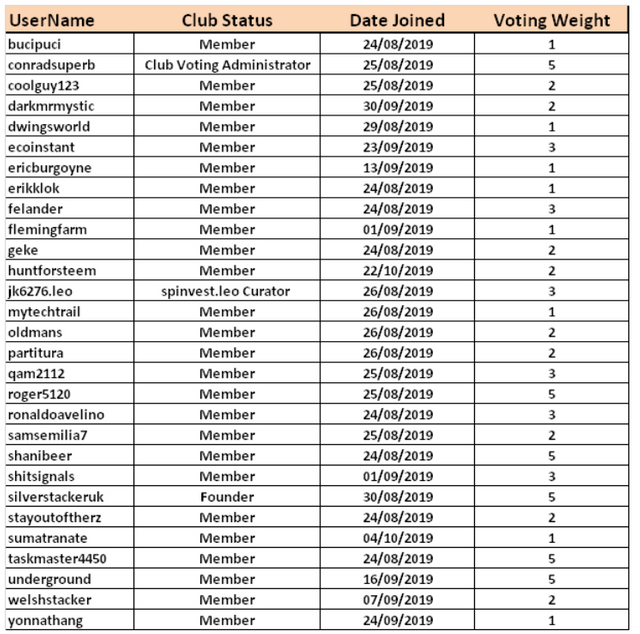 Please take the time to think about which option you feel is best for the club. Don't simply vote for an option that has already received numerous votes. Remember votes for the options are based upon voting weights, not necessarily the number of votes an option receives.
If anything is still unclear to you about the club vote, then please be sure to ask before casting your vote.
@bucipuci @coolguy123 @darkmrmystic @dwingsworld @ecoinstant @ericburgoyne @erikklok @felander @flemingfarm @geke @huntforsteem @jk6276.leo @mytechtrail @oldmans @partitura @qam2112 @roger5120 @ronaldoavelino @samsemilia7 @shanibeer @shitsignals @silverstackeruk @stayoutoftherz @sumatranate @taskmaster4450 @underground @welshstacker @yonnathang @conradsuperb
Ready, set, VOTE!!!
Voting Window CLOSED - Results from Club Vote #0005 (See Below)

The table above details results from Club Vote #0005. Option 4 - a combination of all of the options together - was the winning option for vote #005. Voting turnout was not too bad, but still only 12 out of 29 Confirmed Club Members stopped by to vote on how we are going to use our SP moving forward. That is only 41.4% of confirmed club members. We will need more active participation from the entire club in the future. Participation from all involved will lead to greater successes for the investments club.