Hello all, this weeks vote will be rather easy as we are nearing our 1500 STEEM investment total in our STEEM savings, which will be put towards our Steem Monsters investment pick, chosen by the club per vote #0006.
It looks like now all we have to decide on is how we wish to see this 1500 STEEM invested because there are a few ways we could do this. But, before we get started, here are a few updates for the club.
Branch Account LOGO Update
We now have a logo design created by Mr SP invest himself for each of the spinvest branch accounts. The spinvest-votes logo can be seen below.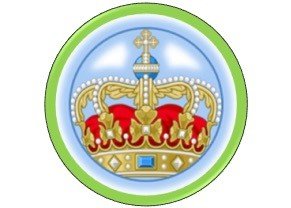 SPinvest Great Treasure Hunt
Mr SP invest has yet again come up with a fantastic way to get more eyes on the project through a 13 week Treasure Hunt. You can see the original post here if you just so happened to miss it for some reason! RESTEEM the post referenced here if you haven't already and help get us to our target of 50 RESTEEMS!
3speak Monthly Video
Another topic of discussion amongst the club as of late has been investing into a monthly 3speak video. The cost is 27 STEEM per month, and this will help get even more eyes, ears, and the like on the project. We will be investing into a monthly 3speak video to help get more investors on the ground floor with all of us who are already here.
Club Vote #0007:
We have a few different ways in which we can choose to invest our STEEM earnings into our Steem Monsters investment pick.
First option:
The first way is very simple, we spend all the money on $2 booster packs, leave them unopened and HODL for a long period of time. This is right in line with our buy and Hodl, slow growth mantra.
Second option:
The other way to buy packs in token form from the SE exchange. This way may better for us as we can diversity our 1500 STEEM investment into various tokens. For example, we could say spent 500 STEEM on each Alpha, Beta and untamed tokens or 1000 STEEM on Alpha and 500 STEEM on Beta (various options exist- see vote options detailed below).
Club Vote Options
In the comments below, please comment "Confirmed SPI member" under whichever investment opportunity you feel best suits the club.
1) Spend all 1500 STEEM on $2 booster packs, leave them unopened, and HODL
2) Spend 500 STEEM on each Alpha, Beta, and Untamed Tokens on the SE DEX 
3) Spend 750 STEEM each on Alpha and Beta tokens 
4) Spend 750 STEEM on $2 Booster packs and 750 STEEM on SE tokens 

STEEM Monsters Update
I had to do my own research for this because I am not an expert on Steem Monsters. If you do not understand the information I am trying to convey, then please do additional research on your own about each investment option presented in this club vote.
STEEM Monsters uses a coined term known as Tokenomics which is used to describe several emergent properties of economic systems together using unique crypto and reward tokens as their backing. The magic wand here is creating a token from nothing and convincing individuals like you and I that they have value - this is exactly what steem monsters has done. Steem monsters has continually innovated with new incentives to close this economic loop to best maintain a good storyline for players and "investors" to believe in. Crypto and blockchain gaming are a new wave of opportunity, so this is an awesome "off chain" investment for the club (backed by dollars).
There are various classes of cards (alpha, beta, etc) along with other special rarities such as (gold cards, legendary cards, etc) that players can earn through gameplay or which can be bought when purchasing STEEM monsters packs.
Option 1 Explained
This option is simple - buy booster packs, keep them unopened and HODL them while their value (hopefully) increases. This is all speculation, just like any other investment, but the value has and will continue (hopefully) to rise given time. That's it for option 1, I don't know how else to explain other then buy and HODL.
Option 2 Explained
Alpha, Beta, and Untamed packs can be bought on the steem-engine marketplace. Alpha and Beta currently have the most value as they are limited in supply. Alpha was the first deck released by steem monsters, and their value has skyrocketed since being released as more and more people have got involved. Alpha tokens, as for all the others, are the same as one unopened pack, and the tokens are currently trading for roughly $6.00 on the SE exchange at the moment.
Beta packs were the second deck released by steem monsters. There are more of these in circulation than Alpha and are trading for $2.83 on the SE marketplace.
With the newest untamed packs, there is no idea as to how many will be in circulation. These are currently trading for $1.50 on the SE marketplace. Since Alpha and Beta are limited, it may be better to invest in these and hold off on investing in untamed booster packs for the time being.
Options 3 and 4
See above.
List of Confirmed Club Members as of 01/12/2019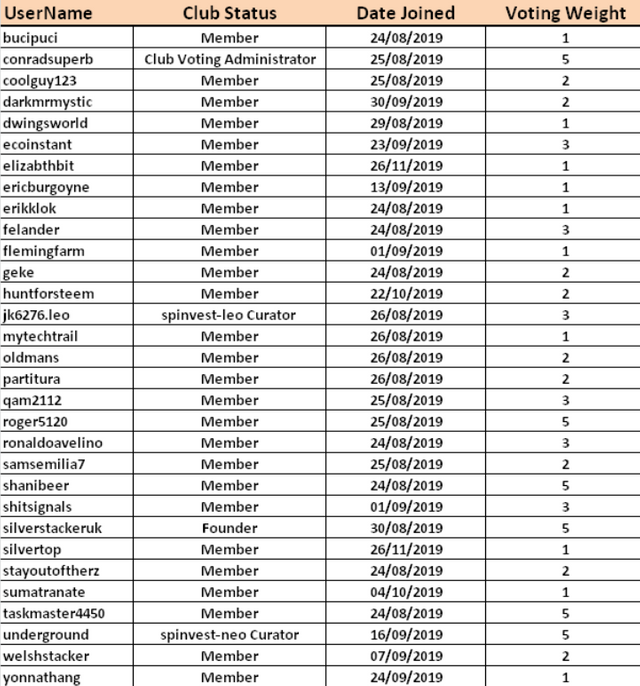 Tagging ALL Club Members to Participate
@bucipuci @coolguy123 @darkmrmystic @dwingsworld @ecoinstant @elizabethbit @ericburgoyne @erikklok @felander @flemingfarm @geke @huntforsteem @jk6276.leo @mytechtrail @oldmans @partitura @qam2112 @roger5120 @ronaldoavelino @samsemilia7 @shanibeer @shitsignals @silverstackeruk @silvertop @stayoutoftherz @sumatranate @taskmaster4450 @underground @welshstacker @yonnathang @conradsuperb
Ready
Set
VOTE!!!