Have you heard of SPinvest ?
@spinvest is an investment portfolio built with a central idea of using SP as a vehicle for passive, long-term growth. The investment fund was started just a few months ago and has already grown to more than 30,000 SP. The fund earns passive income in liquid STEEM through filling lease requests by delegating out SP to various accounts across the platform. Check out the @spinvest page here for more information about the club, earnings reports, updates, partnership agreements, and more.
Why many are investing and why you should too
Now, none of my posts or articles are meant as financial advice, so do your research beforehand and invest your money wisely. The SPinvest fund has accompanying tokens that are being traded on steem-engine that are called SPI tokens. Most steem-engine tokens are created with no real support or backing to provide actual worth for the accompanying token. This is not the case for SPI tokens however. The token price for SPI is directly associated with the growth of @spinvest's account. As more and more investors send STEEM to @spinvest to power up, the same amount of tokens (currently going for 1.15 STEEM for 1 SPI) are distributed into your steem-engine wallet usually the very same day. For example, if you send 115 STEEM to @spinvest, you will receive 100 SPI tokens in less than 24 hours. The STEEM sent to spinvest will be powered up and used to fill lease requests, earning passive income every single day, week, month, year, etc. The growth has been quite explosive thus far, as I am sure you can imagine. Just go take a look at the account's steemit wallet to see for yourself.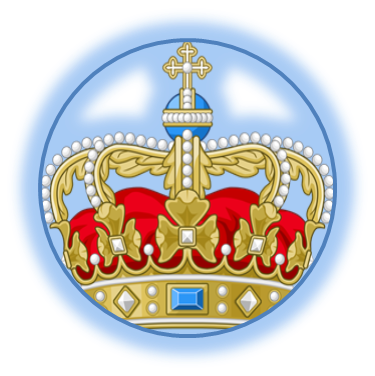 The accounts SP is virtually all the investor's money that has been sent directly to the account. Your money is safe in the portfolio, and if for whatever reason you wish to sell your stake, @spinvest will buy back any SPI tokens for a reasonable price in STEEM. At least check this opportunity out, tell your friends, and resteem this post to get the word out and about. The account is growing, more investors are joining, putting their faith in the idea behind this project, and tokens are being distributed driving the SPI token price higher. Get in on the ground level while you can. Investing is all about catching trends, and at the current rate, I certainly see SPInvest catching wind of a serious trend looking to earn passive income as a long-term investment strategy.
How many tokens have I bought?
My first purchase of SPI tokens came the very same day I joined the platform. I sent 575 STEEM over and pretty much immediately had my share of 500 SPI tokens sitting in my steem-engine wallet. I since have grabbed 100 more, as just before starting this post, I sent 115 more STEEM over to spinvest. I heard about this investment idea from @conradsuperb and the very same day I started an account on steemit. He laid out the idea in front of me in layman terms and I was able to grasp the overarching concept, aligning directly with my investment strategies and goals. I am not into risky investments, and SPInvest is exactly what I was looking for. The risk is minimal and earns a serious chunk of STEEM by filling lease requests via delegations. The account uses its SP to full advantage and earns at a jaw dropping rate you will not find investing anywhere else. I mean the first 7 weeks went by and the account had earned 1,000 STEEM by this simple method of using its SP. What is not to love about this project?
Disclosure: Again, none of the information presented in this article is financial advice. Please invest wisely, and do no invest more than you are willing to lose. The ideas presented in this article are merely for informational purposes to help spread the word about @spinvest. If you found this article to be informative and valuable to the platform, then please consider giving it an upvote and resteem.