After going through a certain existential crisis and thinking about which path to take here on the platform, and seeing the success of my niece
@marianaemilia
with the game, I decided to also take this path.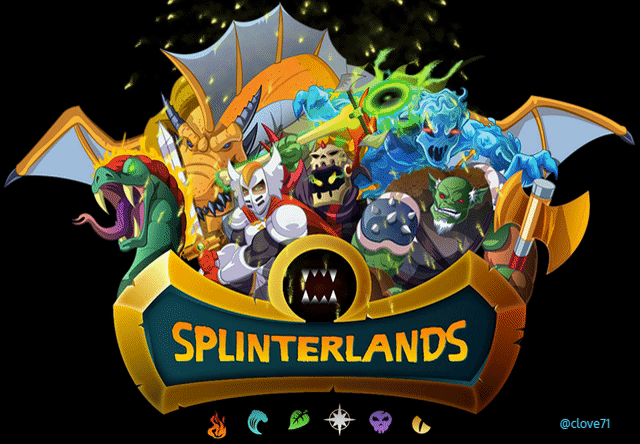 I have always enjoyed games and for many years I studied, played championships, wrote and taught chess classes in municipal schools.
I was also very addicted to a game called Diablo. So besides Chess, I had never played any other games again because of the fear of addiction again. Video game is something that can be harmful to health.
I had only Chess, for its educational character, because it is the most classic and logical game, the most noble par excellence, different from other games of chance. Beyond that the theory and literature of chess is incredibly vast and, I believed and still believe, that a single life is little time to understand all about chess.
But gradually, reading @marianaemilia's articles, I became convinced that, besides Steem Monsters actually having certain similarities to Chess because of its strategic and mathematical character, I hope to have the ability to play it sparingly without letting it disturb other aspects of my daily life..
I can say that I have a good memory and along with the practice of logical thinking that I have experienced over the years in chess, I imagine that I can become a good Spliterlands player, in fact I have already helped her with ideas about possible strategies, and we realize that after, her level of play has greatly improved.
Another reason that made me decide to enter this universe is that there is a pre-release of an all-new UNTAMED cards expansion and participating in this Kickstarter, I will be entitled to a lot of promotions and to participate in countless card air drops in the next months.
Added to all this, with the STEEM price down, investing in cards can be a good diversification alternative so as not to be fully exposed to STEEM's price and volatility. I explain; Cards are priced in US dollars, and they can also be converted to DECs, a token that is not just STEEM dependent.
Finally there is a gap in the Brazilian and Portuguese speaking community regarding the game, we have few Portuguese publications on the subject and I could somehow contribute in this regard, perhaps even by offering contests, sweepstakes and card prizes.
Those who followed my blog because of texts on other subjects and my photos, I ask you to forgive me for the change, wish me good luck in this new journey, and maybe some also decide to accompany me in this new adventure!
---

Image by @clove71
---

---