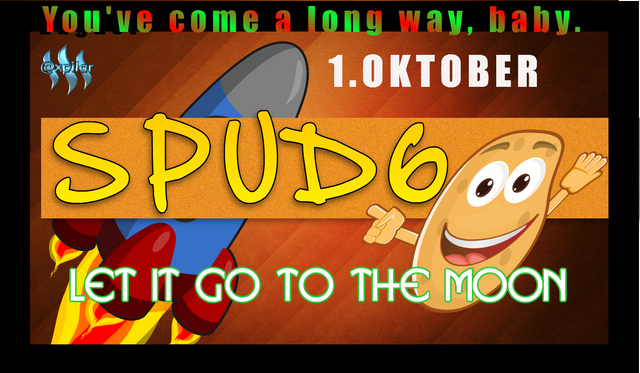 Credit to @xpilar
SPUD, Availability of Liquid Steem and Triggers Rising Steem prices
Hi Steemian, how are you today? I hope you are healthy and creative to work.We will do it together in a week. We have read many posts from Steemian about SPUD from various sides. Many see from the amusement side and various advantages of participating in SPUD. Yesterday I read the post @socky
Power Up Has Been Dominating for 19 Days in a Row. What is Happening to STEEM Supply?.
@socky who always consistently recorded Liquid Steem every day for 19 months reported that the trend of power up was more dominant than during 19 days.
This is a graph snapshoot from his post


I've been tracking this data every day for 19 months. And hey, this is a Big Deal because it is impacting the STEEM Supply
There has been 19 days in a row that Power Up has beaten Power Down.
How exciting it is when we know that the trend of power up continues.
We know that power ups reduce the availability of liquid STeem in the market. the hope is that if there is less liquid Steem supply, it will trigger a rise in Steem prices
Although we realize that the price of Steem is not determined by how many people do power ups.
The importance of the diminishing Liquid STEEM supply is that if the trend continues, then the available supply could potentially become limited which could trigger the price to increase as a result of supply and demand.
We hope that there will be strong efforts from all and including stake holders, users and content creators of Steemit Inc. as an institution to make efforts to increase the price of STeem.
SPUD Contribution
In line with what was stated by @socky, the SPUD initiated by @streetstyle could be a massive and measurable movement to be able to have a good impact on the power up step.
We know that we have done SPUD five times. From the notes on the @streetstyle post, we can see the development of the number of SPUD participants and the amount of STeem that is powered up.
As a better movement we can look in the mirror of the SPUD that we have done five times. In the future, I suggest that SPUD data must be better organized. I saw that SPUD2 included graphs and diagrams that are very useful for Steemian. While continuing to hope that more and more people are interested in becoming sponsors, participants or supporters in other forms.
Notes that we can see again in the previous SPUD are:
We hope in SPUD6 SPUD6 will get more participants and more amount of STeem which power up.
As partcipant, Steemian have a chance for the prize in sPUD6 next October 1. The sponsor who share ther generous are @xpilar, @sultan-aceh, @bippe, @hingsten, @reflektor, @davedickeyyall, @traciyork, and @improv.
We are so thank to all the sponsors. With your sponsorship SPUD become more intersting as a movement, amusement and also a competition.

SO, LETS SUPPORT SPUD6 OCTOBER 1
JUST POWER UP
NO POWER DOWN
NO SELL/TRANSFER STEEM
Warm regard from Indonesia
@rokhani