I'm not very sure if this is the right time to do an investment on Steem. Two days back I saw a good drop in the price of Steem. I thought it was the right moment to buy some Steem and purchased around 500 Steem. Today again I was really tempted so much and wanted to invest a little more here. So I bought another 500 Steem. It is like I have to be taking crypto income to my fiat world but I'm doing the opposite.
Some people might consider this type of investment as madness but I strongly believe in the growth of this platform and I now have started having even a better feeling after seeing so many new tribes that are emerging. There are general tribes as well as tribes that are specific to some tags. In a way it is good for the Blockchain. So I didn't want to have second thoughts and I straight away went into investment.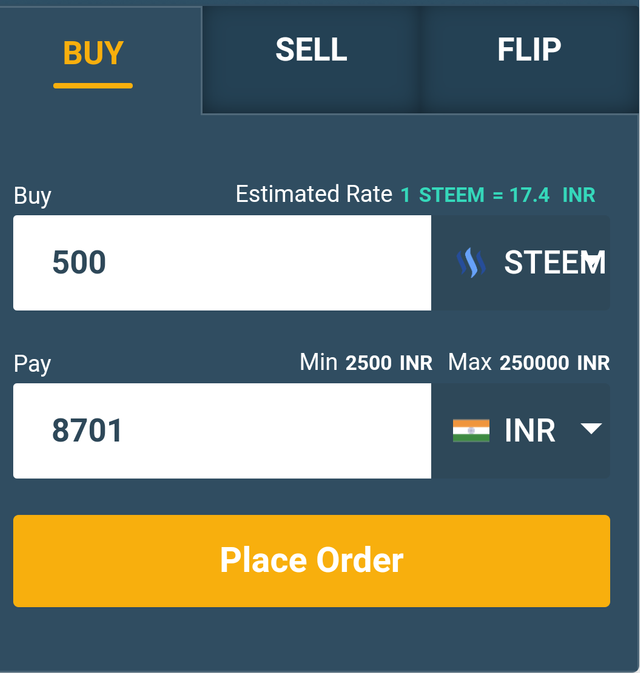 Last time when the price of Steem reached 0.2$ I had a big regret for not buying Steem at that point. Within few weeks after that the price reached 0.4$. Many of my friends here also felt the same. So this time no nail biting or FOMO stories. I straight away invested some fiat into Steem in this big opportunity. I'm not sure if the price will drop even further bit for someone who is a firm believer of Steem, I would say the price can never become better than this for investment.
My actifit report card
To talk about my physical activities, I'm not spending enough time nowadays to walk well or have any physical activity to take care of my health. This week was very busy for me and I'm also not sure how the coming days would be for me. Let's see. Health is of course very important than anything else.



5504

Daily Activity, Moving Around Office, Walking