I got all excited about the steem pump, but now it's mostly gone already
It was fun while it lasted but now my beloved steem pump looks to have mostly taken back all the gains.
Yes, we are still sitting above where we are, so that is good I guess.
But other than that, it gave it all back even quicker than I expected.
Bah humbug!
As I type this, it looks like steem is back to around $.167 or so.
Higher than we have been, but a long ways off those $.20's numbers I was enjoying seeing.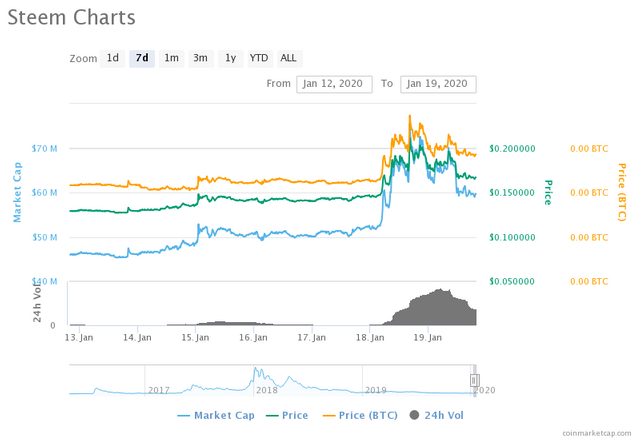 (Source: https://coinmarketcap.com/currencies/steem/)
Oh well, hopefully that was just steem waking up and just the beginning of things to come in 2020.
What do you think?
Was this a flash in the pan or a sign of things to come?