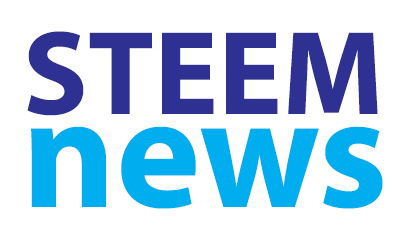 Steem ecoVillage takes root in Portugal.
Power Up with SPUD#7 and win prizes, help get STEEM on Binance US, and Blogging on the Block launches.
And there is news and discussion about the One Life Celebration in Germany, SteemPeak and the SPS, the APPICS bounty program, DLease, Ureka.org, Steem South Africa and Steem Philippines...
---
---
1. Steem ecoVillage takes root in Portugal
@eco-alex's plan for a Steem ecoVillage has taken a major step forward.
The project has been donated 7 acres of land in Portugal by @orlev.
A ecoVillage coin, the ECO, has also been launched on Steem-Engine.com...
@orlev tells more about the project...
---
---
2. Power Up with SPUD#7 and win prizes
Organiser @streetstyle has posted full details of the impressive list of prizes on offer for those taking part in the next Steem Power Up Day on 1 November.
SPUD#7 has been generously supported by @xpilar, @sultan-aceh, @davedickeyyall, @pennsif, @reflektor, @hingsten, @streetstyle, @tattoodjay, @improv, @steemit-nz, @bippe and @traciyork to amass a prize pool of over 11,000 SP...
---
---
3. Help get STEEM on Binance US
@kingscrown is appealing to steemians to join him on Twitter in responding to @cz_binance's question asking which cryptocurrencies should be added to Binance US next - STEEM of course...
---
---
4. Blogging on the Block
Long time Steemian @paulag has launched a new website - Blogging on the Block.
The site is focused on helping bloggers and content creators bring their blog to the Steem blockchain...
---
---
5. One Life Celebration - 11 January 2020
Steem music producer and MSP show host @d-vine has announced 'One Life Celebration' to celebrate her 45th birthday in January 2020.
This event taking place in Karlsruhe, Germany is a gathering of Steem musicians from around the world including @d-vine, @jeffleinwand, @onemedia, @edpriva, @elainefaye, @hilladigahackles, @dookiebrownflow, @fatherearth and @asonintrigue...
---
---
6. New SteemPeak proposal to SPS
Popular Steem frontend @steempeak has submitted another proposal to the Steem Proposal System to fund ongoing development including a frontend for Communities, support for SMTs, guest accounts and a mobile application.
Their proposal is seeking 395 SBD per day for two years...
Witness @emrebeyler has carried out an analysis of the voting on the SPS.
Of the current 33,000 currently active daily users, only around 1100 are voting on the SPS proposals at present...
---
---
7. APPICS Bounty Program
APPICS founder @mrs.steemit has posted details of how APPICS tokens can be earnt in the new platform's bounty program...
---
---
8. DLease SteemPower leasing service
@dlease has posted a reminder of the SteemPower delegation leasing service it offers, currently with an average APR of at least 13%...
---
---
9. Ureka.org updates
Witness developer @ura-soul has announced a number of updates to his Ureka social network.
Ureka.org is a Steem powered hybrid social network focused on healing, balancing and evolving...
---
---
10. Steem South Africa takes off
Newly appointed Regional Leader for South Africa, @jaynie, has got off to a flying start with the setting up of a @steemsouthafrica account and Discord server...
---
@chrisrice, another of the new Regional Leaders, reports on the 9th weekly meetup in Davao City in the Philippines...
---
---
(change on previous day in brackets // n/c = no change)
Follow @penguinpablo, @steem-data & @eforucom for more statistics.
---
---
Visit the Steem Meetups & Events Calendar for a full list of meetups coming up...
---
---
This is #211 (23 Oct '19) of this daily news service.
Please let me know of any important posts or key data that should be included. Comment below or message me on Discord Pennsif#9921.
---
---
Burn Note - 5% of the post rewards will be burnt by setting a beneficary to @null.
---
---
[ graphics by @pennsif ]