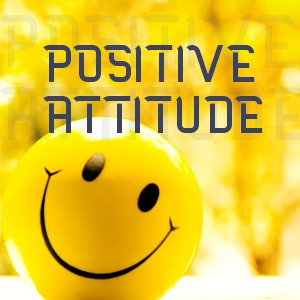 CREDIT: shinyquotes.files.wordpress.com
CHEERFUL ATTITUDES.
Cheerfulness is a product of a positive action accompanied by a right attitude. Many engage in positive actions with very wrong attitude and it does not produce cheerful results. Men look beyond what you are saying into the spirit with which you are saying it. The ease with which men receive what you are saying is facilitated by what you are doing while you are talking.
It is difficult receiving what you have to offer when your body language is saying something contrary. Your attitude in what you are saying or offering is what many find endearing. Your attitude in giving to God is what makes for divine attraction and not necessarily the volume of what you are; for God loves a cheerful giver. When the heart of worship is evident in your giving, it is counted as cheerfulness.
Apostle Paul admonished the people not to lose heart, but to stay confident in the assurance God gave him, that they were all going to land safely without the loss of any life. Having gone without food for so many days, they were hungry with no eagerness to eat.
Paul encouraged them to eat, so they don't do harm to themselves, since the devil was not going to be able to harm them. He did not end it with mere talking; he actually took bread and started eating. The people saw it and they too were glad to eat.
Paul's action was a cheering one: he did something to show he believed in what he was saying. He spoke and acted positively and he secured a positive response from the people.
If you truly seek a positive response from men in what you are saying; it will have to come from your positive comportment and attitude. When your action is cheering, others are compelled to come along.
The gospel which is good news ceases to be cheering news from your lips, when your actions don't compel others to comply. Your cheerfulness in spreading the good news should be in line with Apostle Paul's cheering proclamation – "Follow me as I follow the Lord".