The saying goes, a picture is worth a thousand words......
Well How About This Picture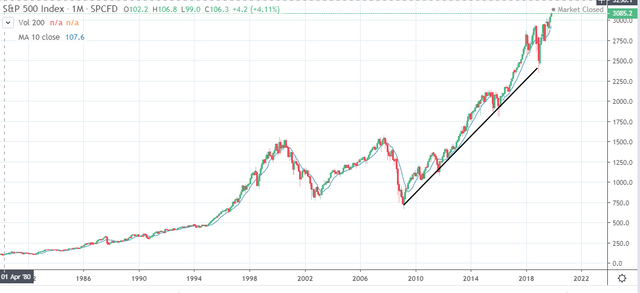 That is a chart of the S&P 500 on a monthly time frame.
Look at the trajectory from late 70's into the mid 90's.
Then the internet bubble comes, pop! Then the real estate bubble comes, pop!
Both of those look like child's play on the chart compared to the move of the past 10 years!
'
Yes, I know btc is up way more on a percentage basis. However, the chart actually looks much better and digested than the U.S. Market.
Something has got to give. It likely won't until the winter of 2020, gotta keep the markets high for election time!