Yesterday Coinbase announced that they are bumping up their fee rates.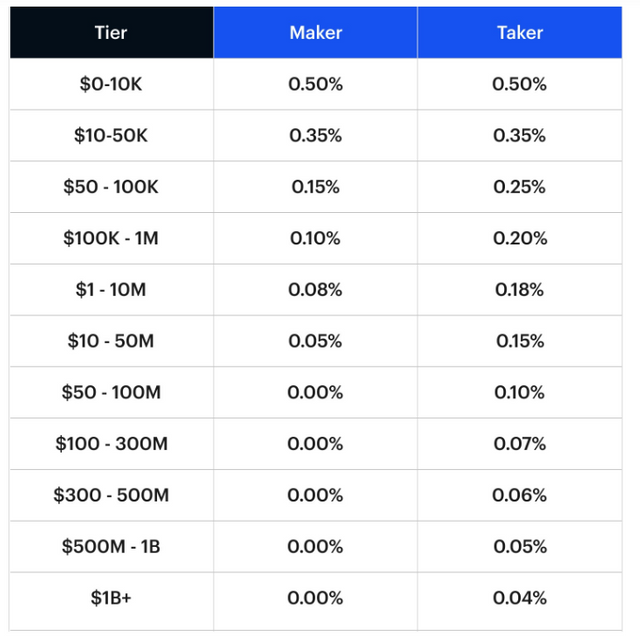 It's a pretty significant fee hike up from their previous pricing. 0.5% is a lot honestly! If you would buy or sell one Bitcoin at the moment (8k) that would be $40! That a lot of money honestly. I think this will at least make a couple of people reconsider using coinbase as their exchange to get crypto.
What exchanges are your favorite to use currently? I think I've heard Binance has more competitive rates. I've liked Coinbase in the past but these new rates heavily punish small users.
Another piece of news out of Coinbase recently was that for holding USDC you'll get 1.25% APR. That's pretty low honestly. It is better than nothing but there are bank accounts with higher interest rates. It's also kind of funny we are getting rate increases in crypto while Charles Schwab just announced $0 commission on stock trading. So as traditional options go down in comissions we have an increase in crypto? That doesn't look as attractive.
Still Coinbase is a brand name exchange, has a nice layout with coinbase pro, and has coinbase learn going for it.
We'll have to see how this goes for Coinbase and if it has any effects on their userbase.
Don't forgot to tune into my stream tomorrow 9AM-11AM Central Time Zone on Vimm or Twitch: