Current STEEM Price - BTC 0.00001740 USD $0.175
We are at crucial levels on both the STEEM vs BTC and USD charts. After our dive down from $0.20, we've been riding in a channel roughly between $0.16 and $0.175. Currently, we are sitting right at the peak and looking to breakout. Coincidentally the price vs BTC and USD are near identical minus the decimals so its easy to track for now.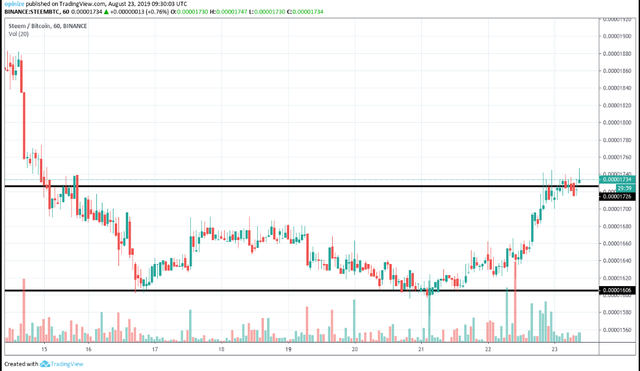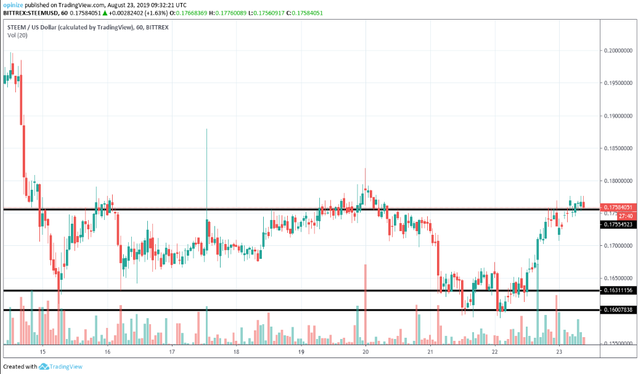 Ideally, over the next few days, we can get back towards this next resistance line right around $0.20. If we drop back below $0.16 there is no resistance in sight and we could likely see STEEM under 15 cents! We'll see what happens after Bitcoin makes another big move. Either way, I'm adding to my position. This is also great timing being that HF21 is on the horizon.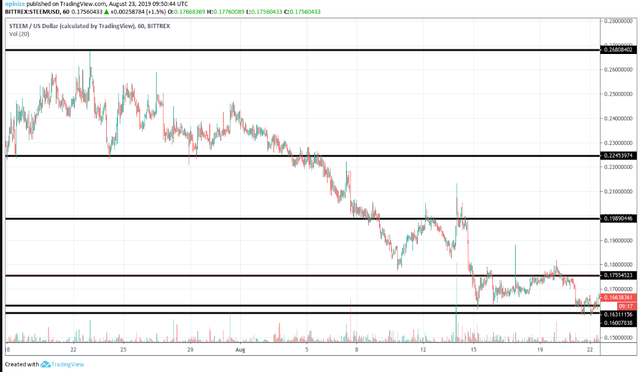 ---